Under the Bridge of Lions and On to Cumberland Island
We left Oyster Creek and St. Augustine this morning transiting underneath the Bridge of Lions which has been in construction mode since we ventured by here in 2005. This iconic bridge links the city, founded by Spanish military forces in 1565, with the resort communities of Anastasia Island is getting more than a facelift – it will be rebuilt in its own image, but in a way that will stand the test of time for generations to come.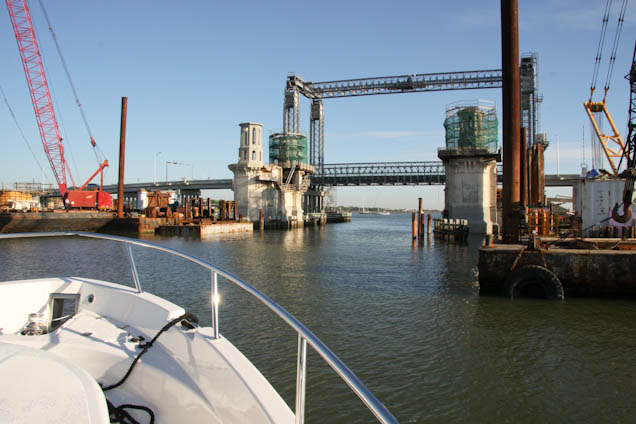 After a long day on the water we reached our anchorage at Cumberland Island. The guys got the dinghy down and Ross went exploring by himself while we got dinner started. Steaks on the grill tonight and early to bed. Tomorrow we all dinghy over to the park to see the old houses, wild horses, beach and marshlands. Quiet night at anchor we will sleep well I think that the boat is hardly moving at all.