Tom Point Creek Anchorage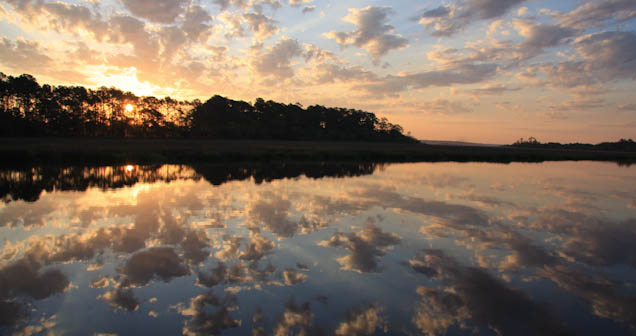 The Low Country of the South is made up of marshlands and swamps along the ICW and for us it is most beautiful from Beaufort north. Bull Spit, Parrot Creek, Alligator Creek, Oyster House Creek and our favorite for an amazing anchorage is Tom Point Creek. Tom Point Creek meanders back off the ICW about 2 miles or so and is surrounded by marshland grasses and some trees for wind protection. From the vantage point of the anchorage you can see off into the distance over the top of the marsh grasses, much like being in the western prairies, except with lots of water and we have the entire area to ourselves. For us this is paradise! Well except for the sand gnats. Oh well.
Off to Charleston for a 3 day layover and excursion.