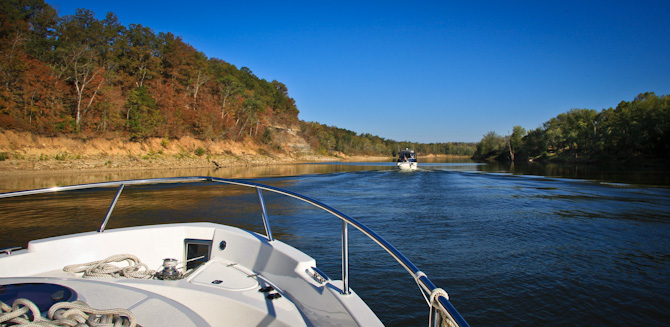 We first cruised the Tennessee River in 2005 when we were on our inagural Great Loop boat trip. Back then everything about "Looping" was new to us and we were both wide-eyed newbies as we took in all the new experiences. The second time we cruised the Tennessee River we learned even more about this beautiful river by exploring it all the way up to Chattanooga, Tennessee. We were with a very friendly group of Loopers… some of whom we have become very close friends with.
They say the third time is the charm so with that said we're returning to the Tennessee River in October when we launch our trailerable Ranger Tug R27 at Green Turtle Marina in Grand Rivers, Kentucky for a three week excursion, concluding with the AGLCA 2012 Fall Rendezvous at Joe Wheeler State Park in Alabama.
For more information and photo's on our prior Tennessee River trip simply type in Tennessee River in the search area (sidebar – top left).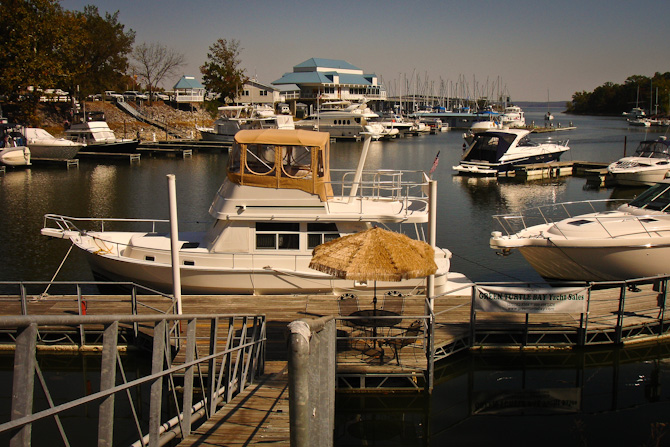 Green Turtle Marina (above) in Grand Rivers, Kentucky. A great stop to recharge after the rigors of cruising down the Mississippi River.
Denson Island (above and below) anchorage anchorage is peaceful and well protected.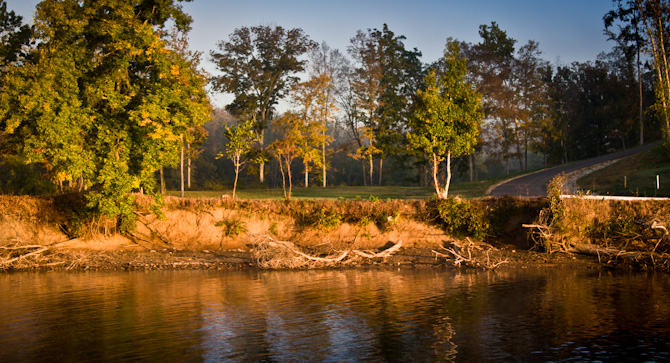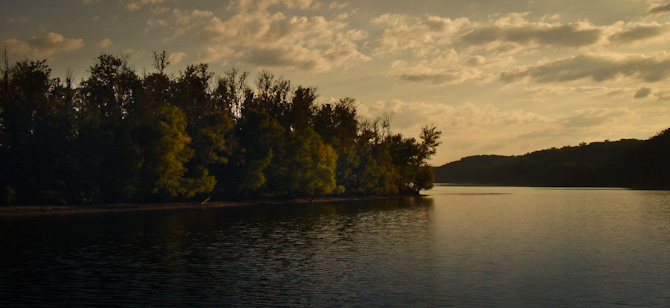 Pebble Isle Marina in New Johnsonville, Tennessee (above and below) is very a picturesque stop.