Slowing Down – Dunedin for Family Time
On our first Loop we only took five days to get from Tarpon Springs to Fort Myers. This time we want to do it differently. Our goal is to visit places we've not been while trying to broaden our Florida, west coast, boating knowledge.
Our first stop after leaving Tarpon Springs was only 17 miles south at Dunedin. This is a very quaint town. It has a very nice marina and is home to Lisa's brother Mart and his family. After docking Kismet we walked the two miles to their home for and afternoon visit. On Sunday the whole family came down to the boat to see us off.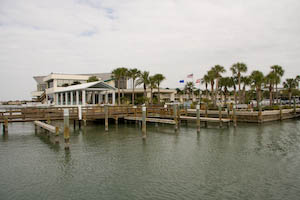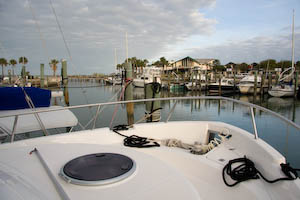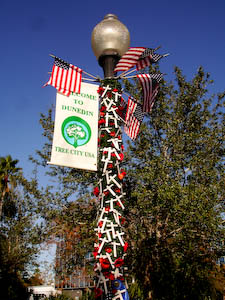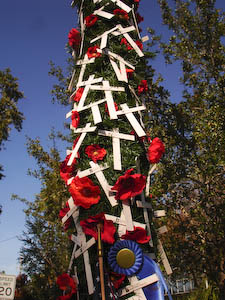 Since Mart and his family live right off the Pinellas Trail, which goes from Dunedin to Tarpon Springs we found the trail downtown and just walked right to their house. Along the way we saw this patriotic memorial to honor Veterans and we saw some interesting backyards that line this trail. This one had three flat screen TVs in a well decorated Tiki Bar facing the walkway. There are also little bars and quick BBQ stops to detour the trail users.