Sea Spray Marina on Elbow Cay
Elbow Cay is our home in the Abacos for the next thirty days. We were greeted by Junior and Rodney as we pulled into Sea Spray Marina, along with our friends on Charlie and Linda on Freedom's Turn. Sea Spray is located in a small bay with the Atlantic Ocean no more than 200 feet up and over a hill from the bow of our boat.
We wake up and go to sleep each day to the crashing sound of the ocean waves, I guess that's why the place is called Sea Spray. The marina offers transportation into Hope Town, only a 3-mile ride, so this makes it convenient to get into town when the waters are too rough to dinghy in. Interesting enough, if Lisa and I venture off to walk into or back from town invariably we get offered a ride. We're thoroughly enjoying our island lifestyle.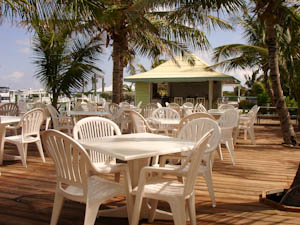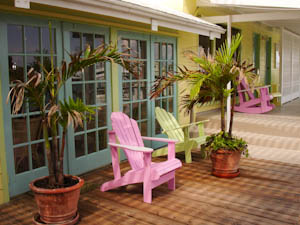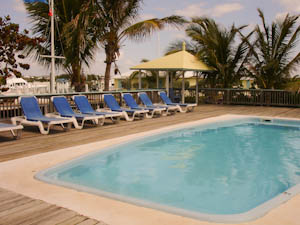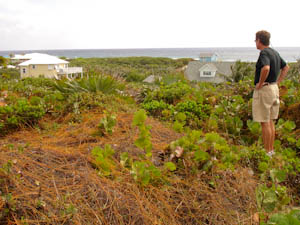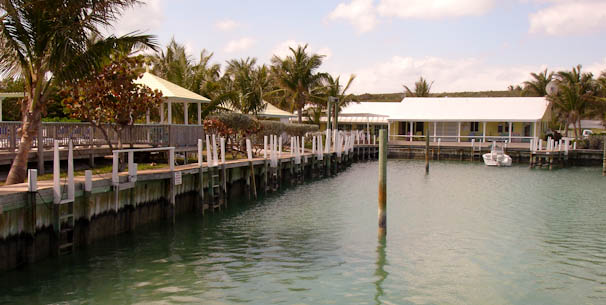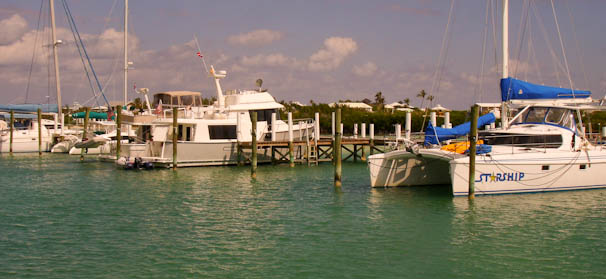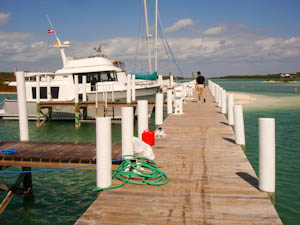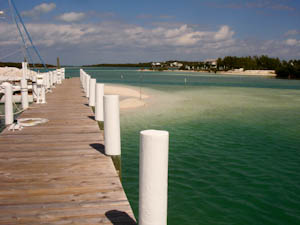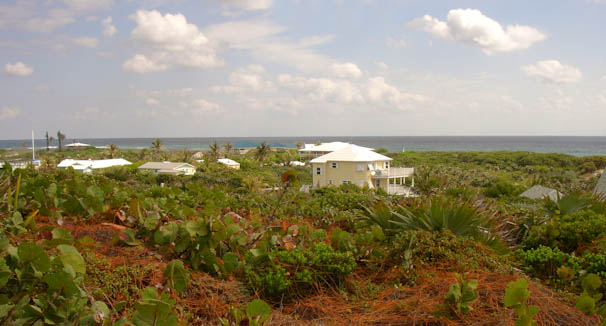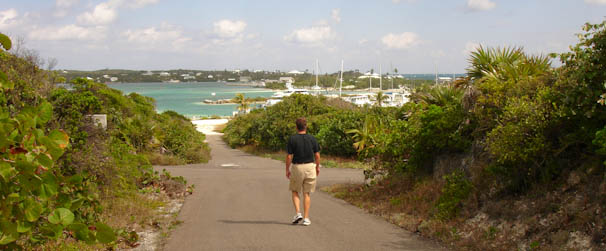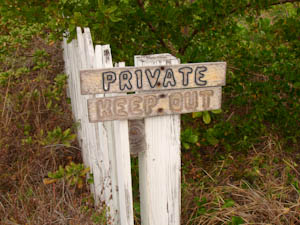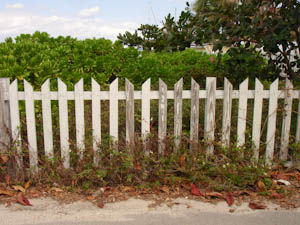 The day we arrived at Sea Spray there was a surfing tournament just across the street and over the bluff. They had good sized waves to compete in.