Meeting the Amazing Fosters
Our first day here we met the Foster family. Dave, Vickie and kids Gunnar, Maxwell, Trey and Christopher. They welcomed us to the marina with a big plate of homemade cookies. During our stay they have provided local knowledge, given us directions, lent us their bike, shared a movie on the history of Key West with us and had us over for dinner on their 58′ Gulfstar sailboat. This is an adventurous young family who intend to do some traveling in their sailboat to experience other cultures and enhance their children's education at the same time. What a concept, truly a creative way to raise a family.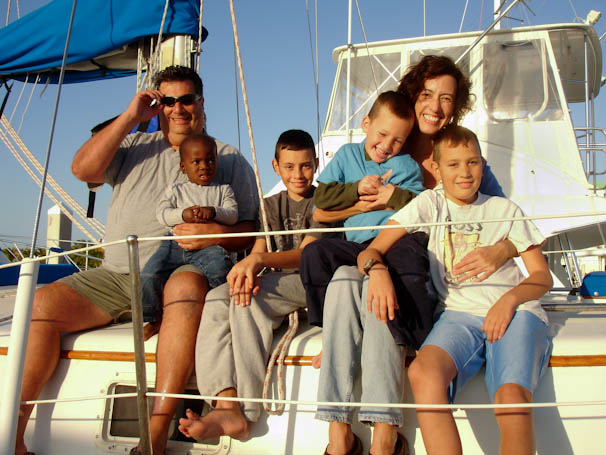 We are enjoying our last week at Sunset Marina and surrounding areas. We have met some great people while here and will take away fond memories of our time in the Keys.