Overnight Side-trip to Man-O-War Island
We are having fun at Sea Spray Marina on Elbow Cay but the exploring fever set in so we decided it was time to warm up the Cummins and head out to find a little adventure. We choose Man-O-War Cay for a two-day trip.
Man-O-War is only 7 miles north so it was a short leasurely ride to their well protected and picturesque harbor. Someone said that Man-O-War most resembles what the more populated Bahama islands were like 50 years ago.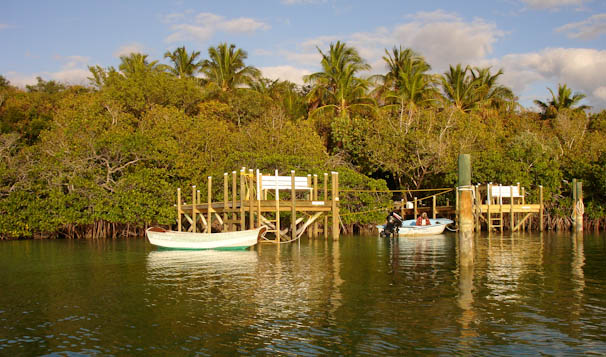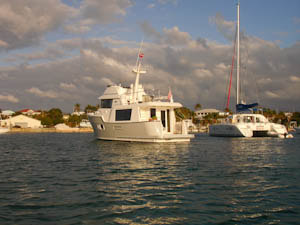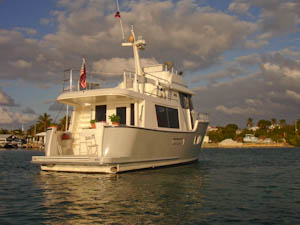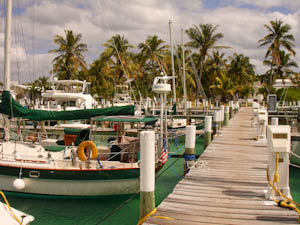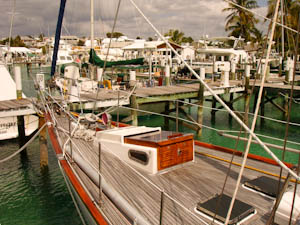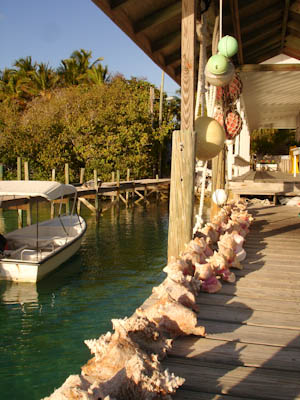 After taking a walking tour of the small harbor and town we decided that this was truly a little jewel that shines very bright in the Abacos Islands. We were just sorry that we had not been here before.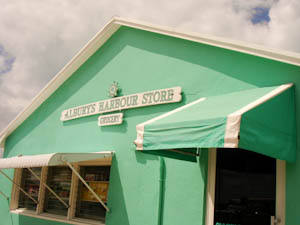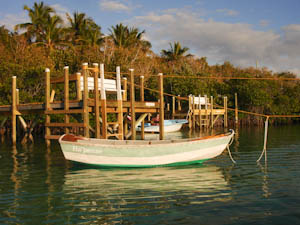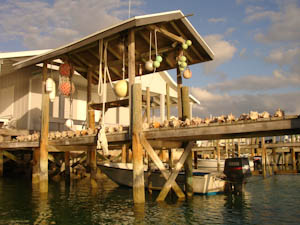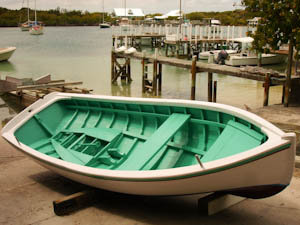 A popular boat-building community, the Albury families have been building boats for as long as they can remember. We thought this unique method of hauling small boats out of the water was interesting (middle photo-below).
This island has no resort facilities and offers a quieter setting, with a strick prohibition of alcohol. No Bars and we heard from a resident that there are only two restaurants.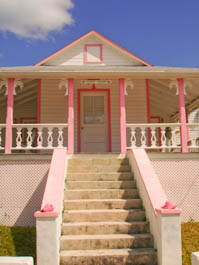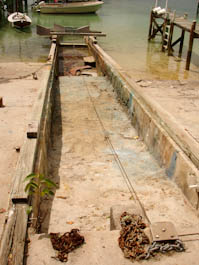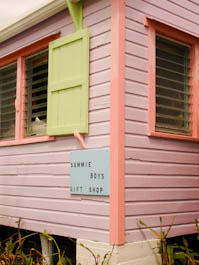 When a waterfront community has its cemetery and ball field right next to the ocean you know their community values are with the residents and not with commercialization.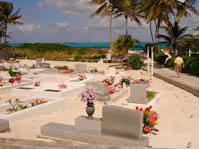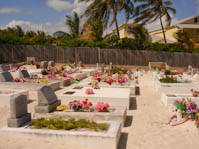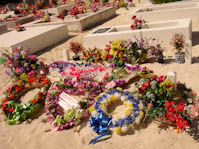 We were stopped by Lola, the bread lady, who had a golf cart full of her baked goods. She travels around the narrow paved paths in her electric cart selling her homemade goodies. Jim was happy he got his cinnamon raisin bread, and it was still warm.