Mother's Day in Deltaville, Virginia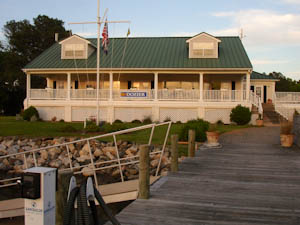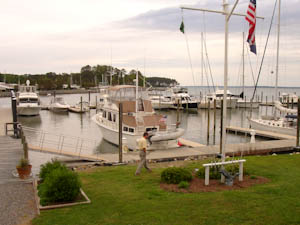 We love stopping at Dozier's Regatta Point Marina. This marina is well thought out and definitely has the boater in mind. The homey surroundings will make the transient boater feel relaxed with a large, open, porch bedecked with many white rocking chairs and a warm, cozy boater's lounge. If you happen to run into Jack and Craig Dozier you will always be greeted with big smiles and a warm welcome.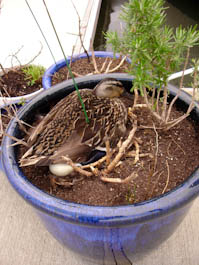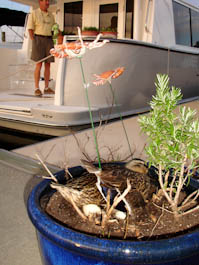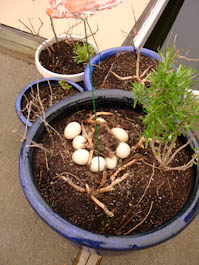 We were fortunate to spend Mother's Day here with a mother duck who had settled in a pot just outside our door. We didn't count them ourselves, but a neighbor said when the mother was gone she counted eleven eggs in the nest. The mother duck was fiercely protecting these eggs on the day that celebrates mother's all over the world and we think that it doesn't much matter if you are a human or a duck the job is a serious undertaking, We really appreciated this mother's dedication in this most important task as we shared a special holiday together at Dozier's Regatta Point Marina.