Morning Trek Around Cumberland Island
Nature still reigns on Cumberland Island offering many  wonders from saltwater marshes, canopies of live oak richly covered in silver moss, sandy dunes, beaches and even some remnants of its past human inhabitants. The animal life brings some surprises especially when you come upon one, or a group, of the wild horses that this island is well known for.
On his first day of exploring, Ross saw an armadillo. There are also many racoons, great horned owls and peregrine falcons just to name a few of the animal life that populate this island.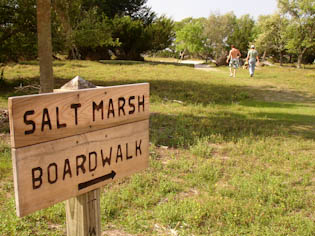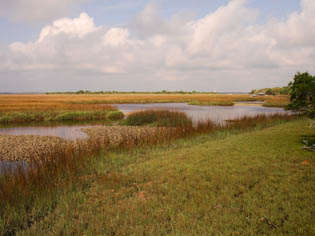 As we travel by water through Georgia's stunning salt marshes we rarely get an opportunity to get right into the middle of one. So when we came upon this sign we all perked up.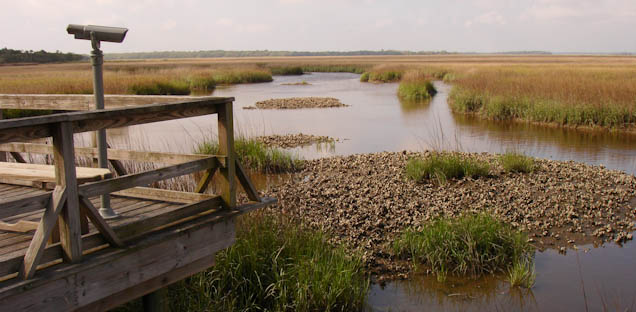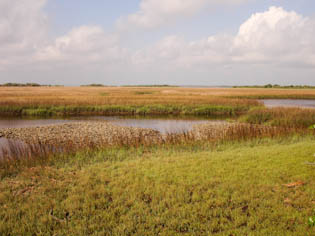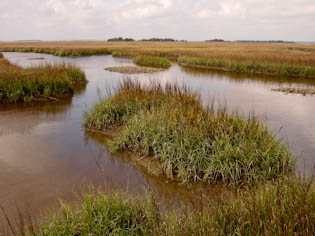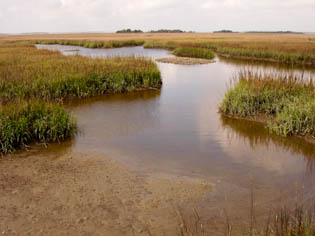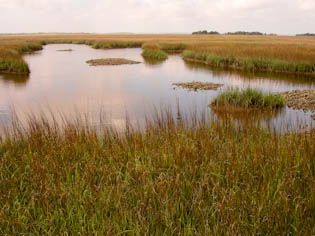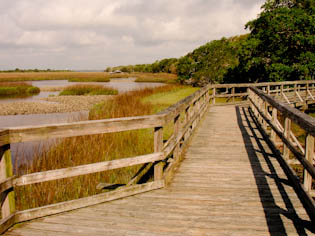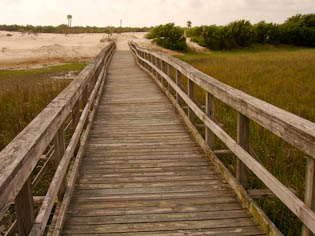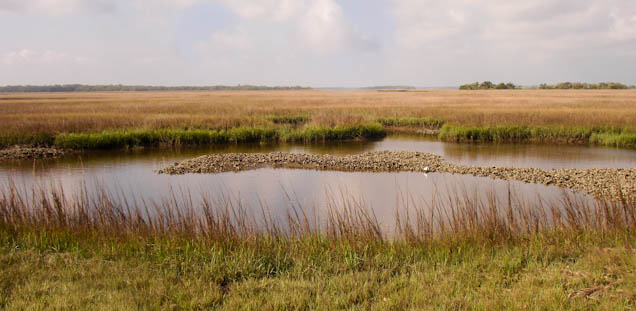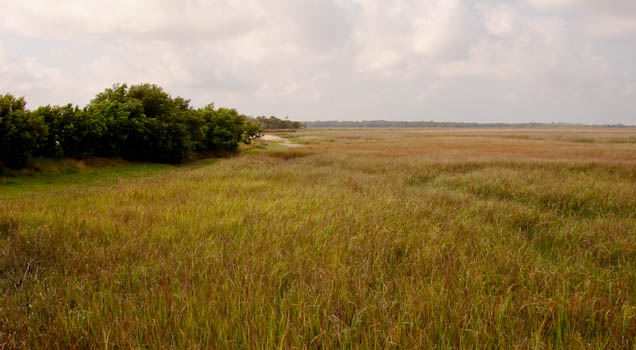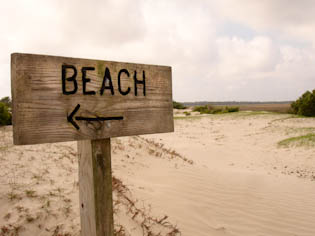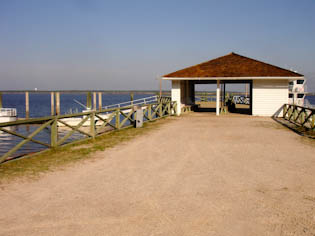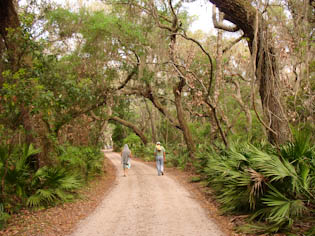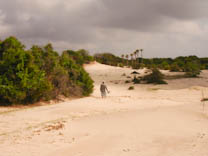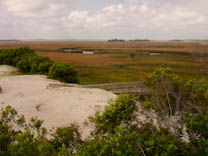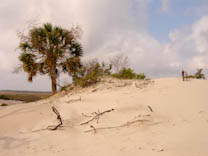 In 1884 the Carnegie family built this mansion of which the ruins remains even today.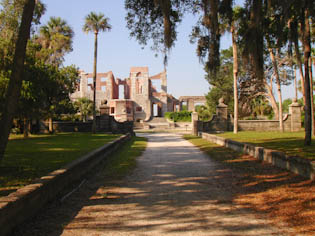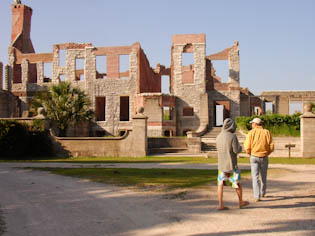 I think Jim was trying his "horse whisperer" skills but as you can see the horses are headed the other way. They don't let you get too close.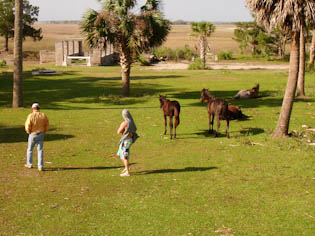 Jim says that he thinks this rusted relic (bottom-left) once was a Studebaker in its better days. I also caught Jim looking a little wistful at seeing all those old cars rotting away under the live oak trees.