Key West Seafood Festival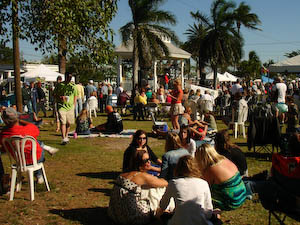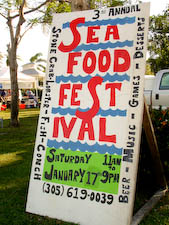 This afternoon we hopped on a bus to go down to Bayview Park for the fourth annual Key West Seafood Festival. Lots of choices for some good seafood at low prices along with a great local band, Mr Nice Guy. Lisa got to satisfy her sweet tooth with a huge cone of cotton candy.
There was a petting tank provided by the  Florida Keys Marine Sanctuary, Fish & Wildlife. The salt water tank was staffed with real live scientists who can answer all your questions about the assorted critters in the tank.