Free Dock in the Town of Cocoa
We got into Cocoa early this morning and tied up to the Free Dock next to the big park downtown.We remember we enjoyed exploring this town on our first Loop and are excited to visit it again. Cocoa is such a cute little town. Lots to see and do. We had to do the usual errands… find a mail box, hardware and grocery store.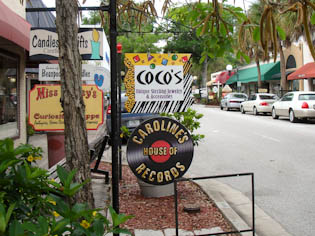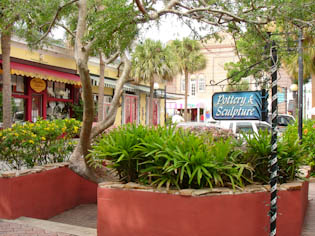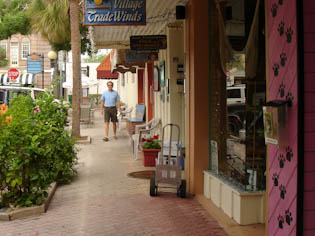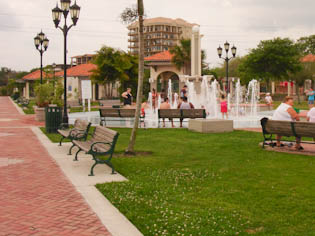 The park (above), which is right on the water is well maintained and is a fun place, with the interactive fountain, for locals and visitors to relax. Here we are (below) tied up all by ourselves at the Free Dock the city provides. We stayed overnight here and leave tomorrow for a Free Dock in New Smyrna.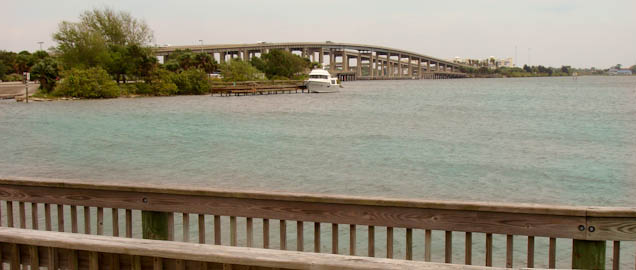 Cocoa also boasts about having the most unusual hardware store. Do you think you have ever seen a wrench this big? We like the Pirate too.