The last two weeks we took a few breaks from preparing for our trip to partake in two of northern Michigan's summer festivals.
Charlevoix, our homeport, is a small town just south of Petoskey. The downtown overlooks a small inland lake called Round Lake. It is a popular destination spot for boaters as the harbor is well protected from the weather off Lake Michigan and the town is just a short walk up from the marina.
It has an annual, week long, Venetian Festival that celebrates summer with concerts which feature two to three bands every night, a early morning parade on Saturday, downtown and a lighted, decorated boat parade at night just before the magnificent fireworks which mark the end of the festival.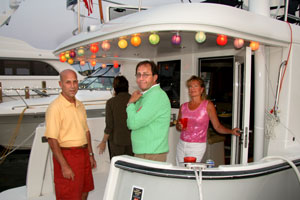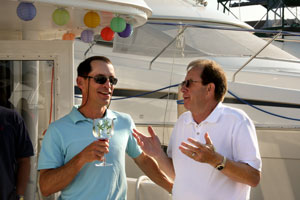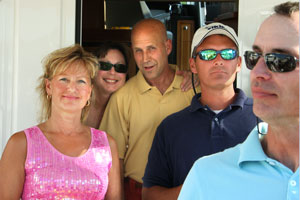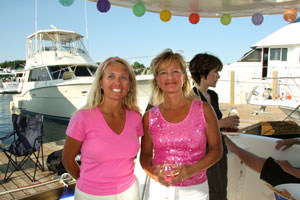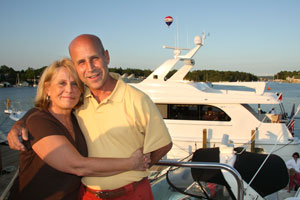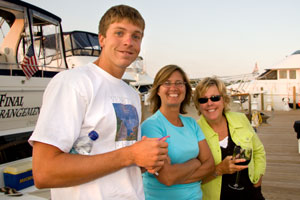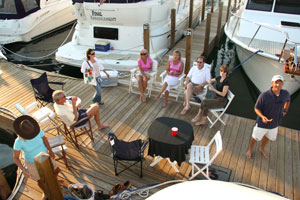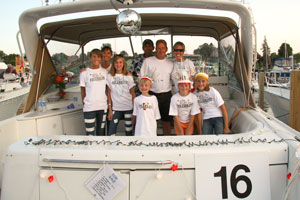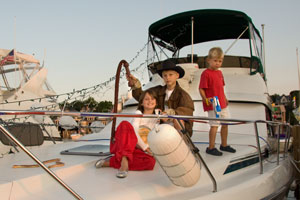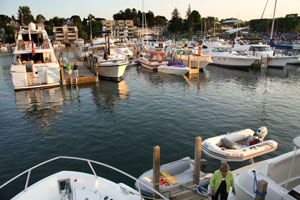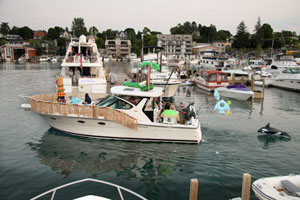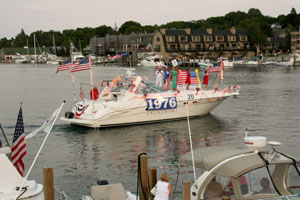 The second festival was just a short cruise south on Lake Michigan into West Bay to anchor out near Bower's Harbor, for the night, with our good friends Gary and Jean before our three-day visit to Traverse City's downtown, Clinch Park Marina to enjoy the third annual Traverse City Film Festival. www.tcfilmfest.com.
We enjoy the Film Festival immensely since it is an event that provides entertainment for the whole community and visitors alike. There are many cutting edge movies being shown all over town with FREE movies in the Open Space park right downtown on the water each night with family oriented movies like ET and Back to the future.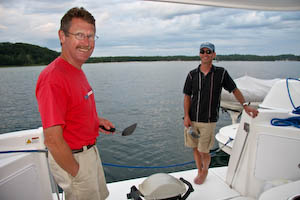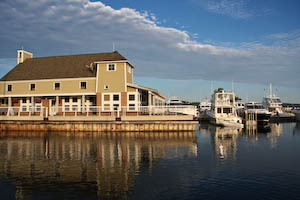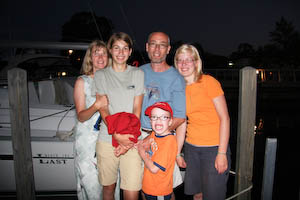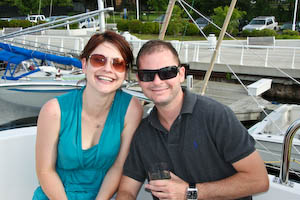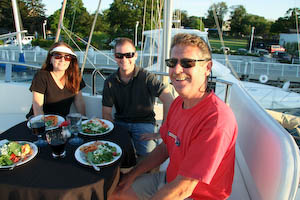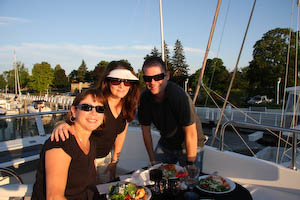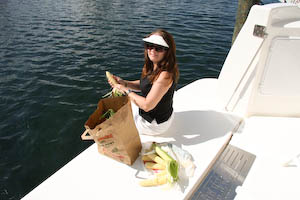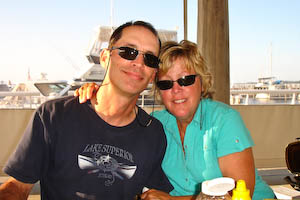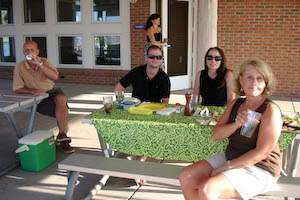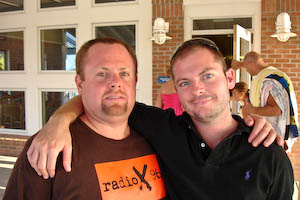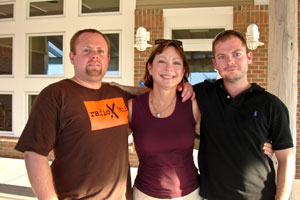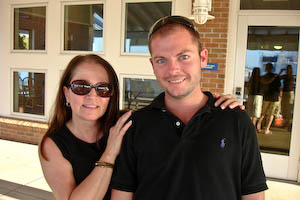 Our friend Janice joined us on the boat for a fun filled time in Traverse City during the festival. Tara joined us for drinks and our son's Skyler and Bart joined us for dinner. Our old neighbors and friends the Croissant family stopped by to visit and our other neighbors and friends Mike and Lynn joined us to grill ou one night along with Gary and Jean.
Both events provided a great excuse to get together with family and friends before our departure soon after Labor Day.