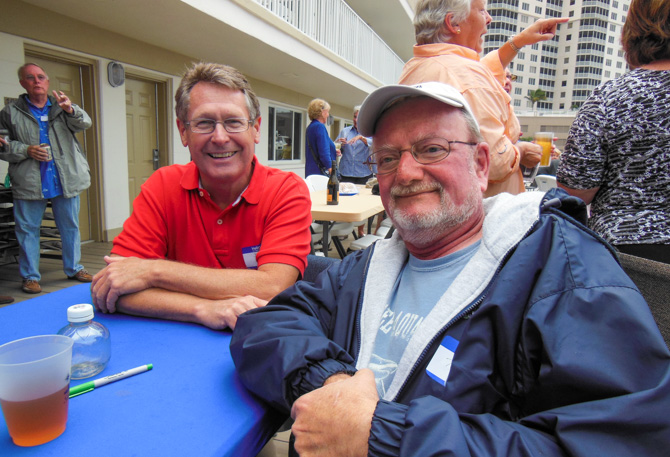 Tribute to a Friend, Tom Conrad:
We lost a good friend. Tom Conrad passed away recently and the boating community lost one of its best. We met Tom and Patsy Conrad many years ago through AGLCA (America's Great Loop Cruisers' Association). If the Great Loop boating adventure did not exist, we probably would never have met – with the Conrads living in Florida's Panhandle and us living in northern Michigan. What a loss that would have been for us. Because we shared a passion for boating and this adventure they call a "Loop," our paths crossed and our wakes overlapped. Loopers, ourselves included, often say that one of best parts about doing the Great Loop boat trip is all the wonderful people we meet during our tours around the eastern United States waterways. Many of those relationships go on to become life-long friendships.
Tom was a sailer, a captain, a boater's boater, a true friend to any human being, a person that would help you out without ever expecting anything in return. He took it upon himself to religiously help boaters cross the Gulf of Mexico by posting daily reports on AGLCA, during the season, giving them knowledgeable weather information. Tom was the kind of friend you might not see for a year and as soon as you saw him again, it was as if it was just yesterday… he had that gift. Tom made you feel at ease when you were in his presence, always asking about what you've been up to, what your future plans were and or how he could help you. We will miss Tom and wish him safe passage!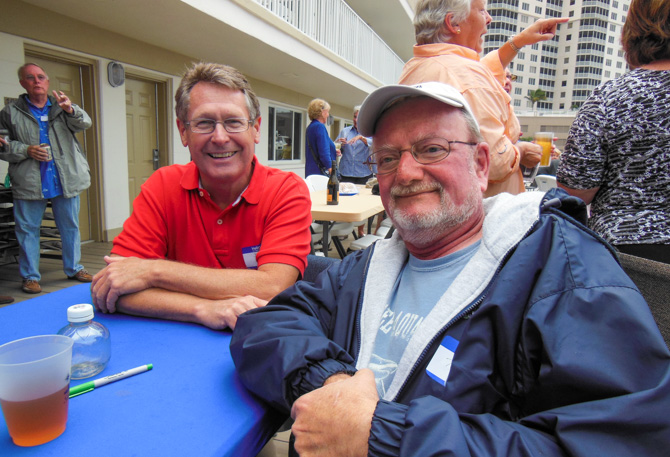 Cocktail on Kismet with Tom and Patsy Conrad in Fort Myers, Florida.