We'd only planned on staying one night in Marathon as we make our way up the Keys towards Fort Lauderdale to wait for a good day to cross over to the Abacos, however back to back cold fronts brought high winds and waves making it necessary to stay put for four days, and counting. But it really is all good as it gave us time to pal around with people we love to spend time with.
On Thursday, Charlie and Linda of Freedom's Turn came down from Key Largo and we all got together on C-Life's back deck. Tonight the conversation was livened up a bit when Kay broke out her Tennessee Moonshine and Louis shared his precious peach flavored moonshine.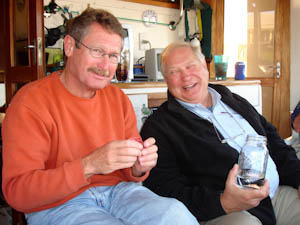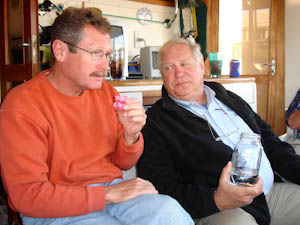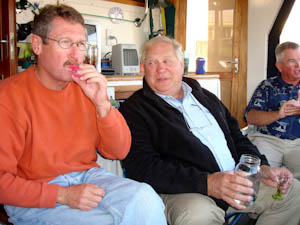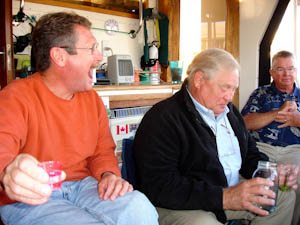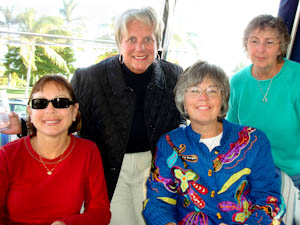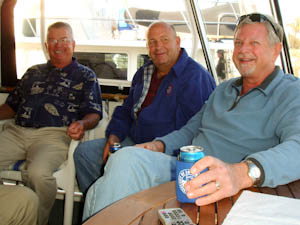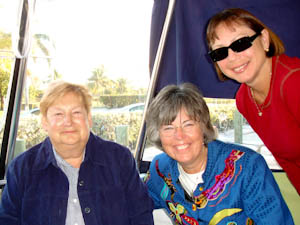 Our first full day here a group of us dinghied across the harbor to Burdine's for a waterfront lunch. Next day a variation of the group dinghied out to the ocean through the canals of Marathon.
Lisa walked most mornings with Ellen on Our Turn and Diane on Bella Luna.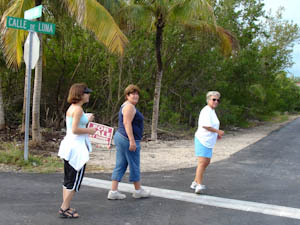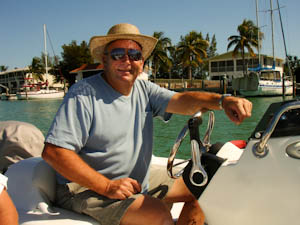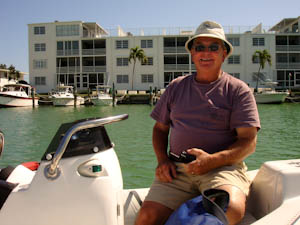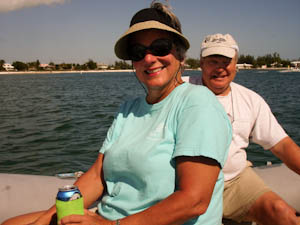 One night we had a delicious spaghetti dinner on Bella Luna, a couple of nights we played "Greed" a dice game and "Liverpool". Lisa walked most mornings with the "Girls."
We are so thankful that for all of these nights we were tied up to a dock during the almost daily, gale winds. And while getting off our schedule we were happy to be passing time with a fun group of people.