Weather Delay at Coinjock, North Carolina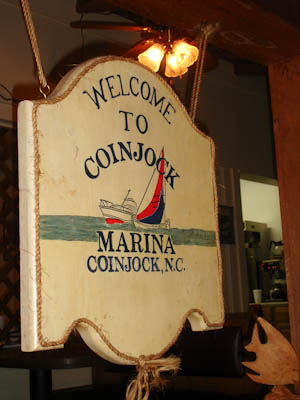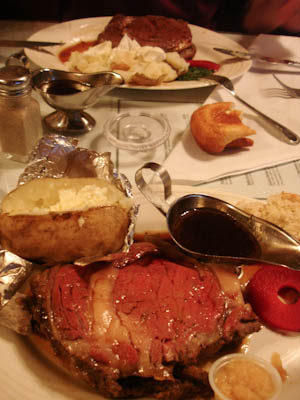 We ended our day in Coinjock, North Carolina at Midway Marina. There are two marinas here right across from each other in the Virginia Cut. We wanted to get a slip at the Coinjock Marina but they were already fully reserved for the night when we called. There are an incredible number of boats heading south, normal migration activity this time of year. All day we passed by many slower sailboats and got passed by ourselves by fast, sport fishing boats.
We had heard about the amazingly good prime rib dinner served at the Coinjack Marina Restaurant so Jim said he would get the dinghy down so that we wouldn't miss the opportunity to sample the fare. As you can see it was more than worth the extra effort. We highly recommend this stop as it was the best prime rib dinner we have had in a long time.