We Were Held "Captive" at Pirates Marina Cove
Pirates Marina Cove in Pickensville, Alabama, was our anchorage on this relatively short twenty-eight-mile day. We dropped our hook in calm waters in this little cove and even threw out a stern line for good measure. Around Midnight a storm came through along with some strong winds and our boat lost its hold.
We pulled the anchor up to reposition the boat and found a big surprise. The anchor had snagged a small tree complete with long roots and an small anchor which was attached along with a lot of odiferous muck. We moved the boat to the end of the small T dock where Jim pulled and tugged until the whole mess fell into the water. We decided to remain on the dock for the rest of the night.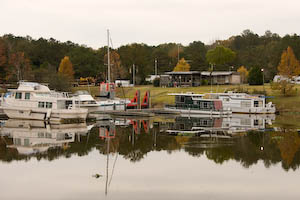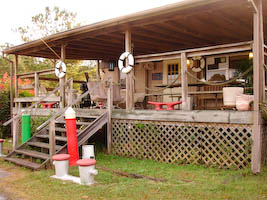 Interrupted sleep aside this little cove had a lot of charm.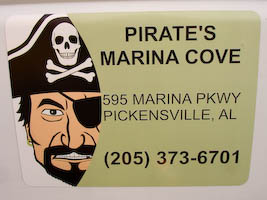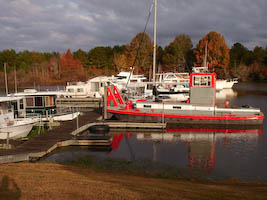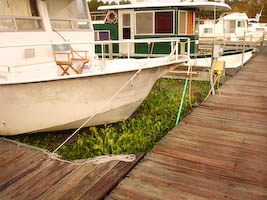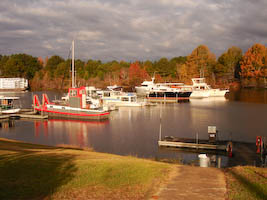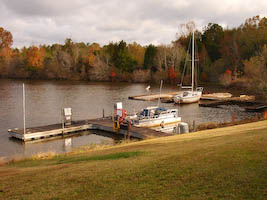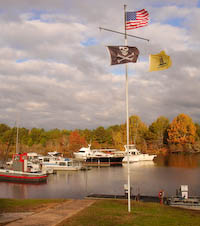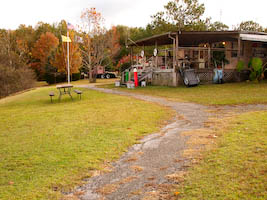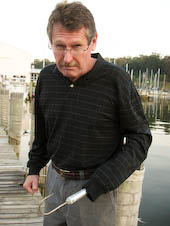 Lots of water hyacinth accumulated around the docks in this marina.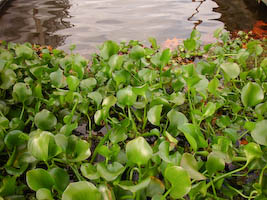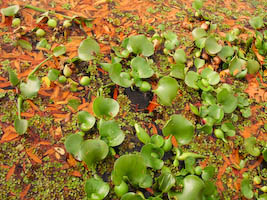 When we left Pirates Marina Cove we passed the Tom Beville Visitor's Center.We had wanted to walk over to it from the marina but found out that it was closed on Saturday.
We are now starting to see white egrets along the shore.