Love the Free Dock in Venice, Florida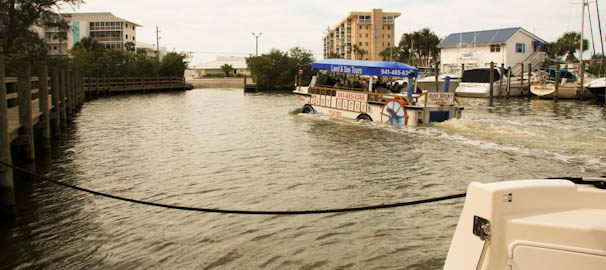 We love the free dock the city of Venice provides for boaters. The downtown area is about a mile, or so, walk from the dock and the Crows Nest Restaurant, which we love, is just a few blocks away. Today we got here in time to see the Just Ducky tour boat drive up to and out the boat launch. This is our fourth time using this free dock.
There is some talk that the city of Venice wants to do away with their free dock. What a shame that would be. As boaters we always had a great fondness for a city who gives boaters a little dock to tie up to for the night. When visiting free docks we always do our shopping in the town and end the day in one of the restaurants nearby. It really would be a shame to have the free dock in Venice disappear.