If it's June and if you're on the Great Loop you're probably in upstate New York heading for the Erie or Lake Champlain. Lake Champlain is still on our bucket list, however Lisa and or I have been through the Erie Canal three separate times and have enjoyed it immensely.
Not only will you be surrounded by history at every turn of the waterway there are wonderful canal towns with friendly helpful people. From Waterford's Erie Canal Welcome Center – a must stop – it will be like traveling back in time as you work your way to Amsterdam, Canajoharie, Herkimer, Rome, Sylvan Beach and up to Oswego. Each town has a story to tell and we'd suggest the Skipper Bob, New York Canal System, Guide to not only help you navigate, but to learn a little about the towns you might be visiting.
If you need service work or a place to store your boat I'd recommend both Winter Harbor and Ess-Kay Yards in Brewerton, on the west side of Oneide Lake. To read more and see photos about our Erie Canal trip simply click on the Erie Canal icon above.
One last thing, we'll be in Canada's North Channel during the middle of July, if you see our red Ranger Tug, Kismet, please stop by to say hi.
To read and see more photos CLICK HERE or type in Erie Canal in the CATAGORIES section in the sidebar (on left or right of post).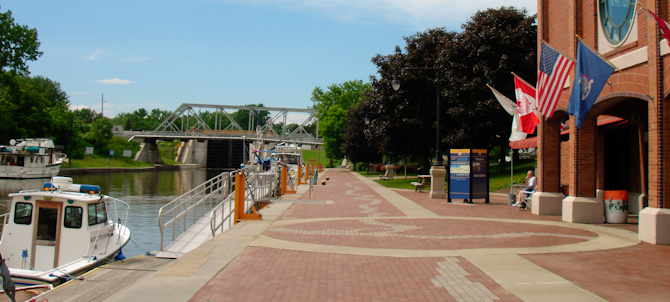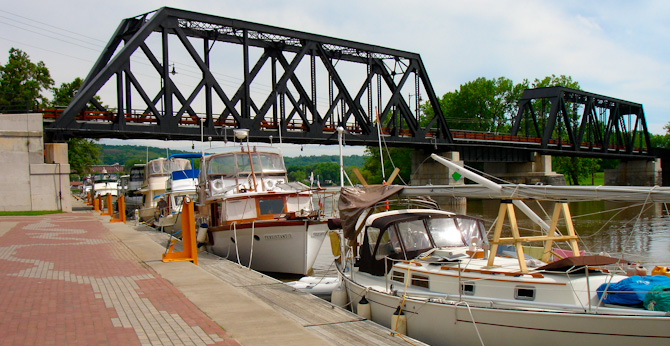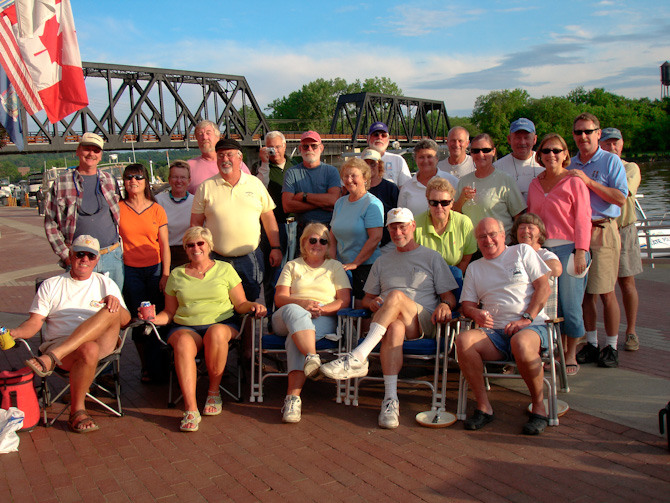 It's fun when Loopers pile up in one of the little towns on the Erie Canal. On this occasion we were all waiting, in Waterford, for the water level to subside before we could continue on our way.