Venice Beach – Free Dock and New Friends
We left Sarasota this morning for the free dock at Venice Beach. We had stayed here before and enjoyed it very much. Isn't it amazing that this community provides boaters with an easy opportunity to explore their beautiful town, on them. So, we did just that. We stretched our legs and walked downtown and did our shopping thing and then we walked back on the beach. We had a nice dinner at the Crow's Nest which is close by the dock.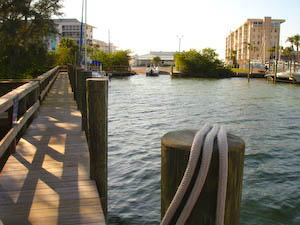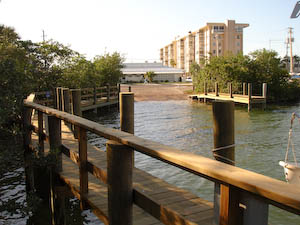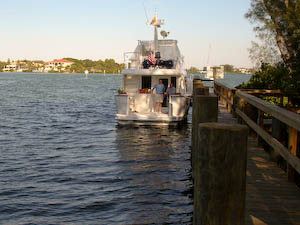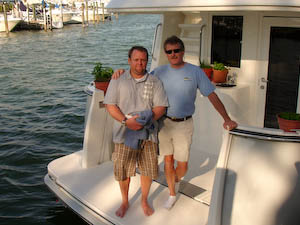 As we were waiting for a catamaran to vacate the dock when we arrived we were hailed on the radio by a boater at at the Yacht Club right across from the free dock. It was Nick Metro on Lady Enna, he checks our blog and Boat US sites regularily and wanted to welcome us and see if we could get together. Later in the afternoon we found out that Nick, his wife Angela and their two kids have lived on their boat for about ten years. It is the only lifestyle their kids have known. They plan on doing the Loop next summer. We exchanged some boating knowledge and wished we could have visited longer.