Venetian Festival – Charlevoix, MI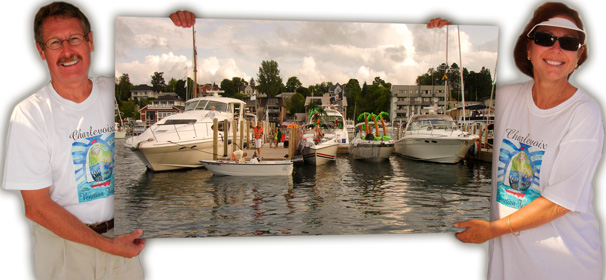 One of our all time favorite things to experience in Charlevoix, our homeport, is Venetian Festival. It occurs during the peak of the summer and is a small hometown festival like none other.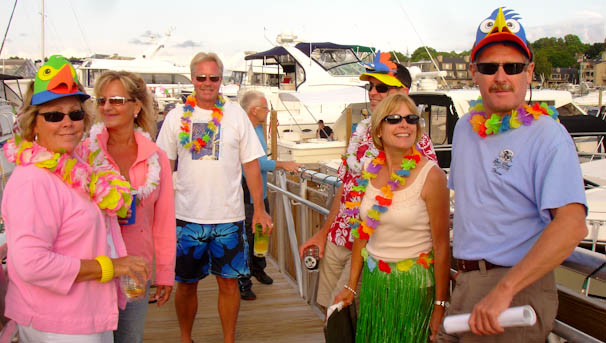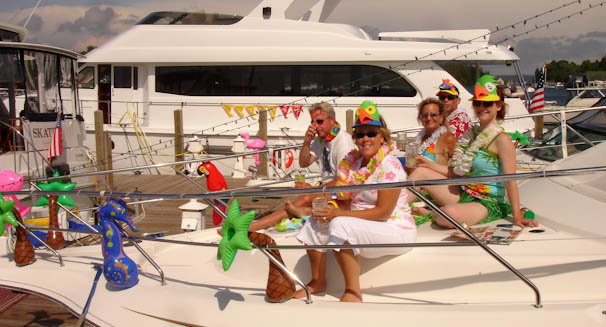 With the newly constructed marina, park and harbor this is a fabulous venue for all the fun activities the city of Charlevoix organizes every year. Every night of the festival there is a line up of some amazings bands. On Saturday there is a parade through town featuring the Venetian Queen and her court who were selected the night before. Both Friday and Saturday nights there are amazing fireworks like none we have ever seen before. Before the fireworks on Saturday night there is a lighted boat parade around Round Lake and the harbor.
This year our friends Jean and Gary, on First Sight, decided everyone had to dress up to go along with the Hawaiian theme of their decorated boat.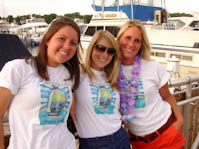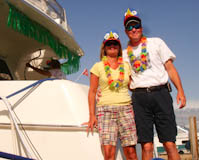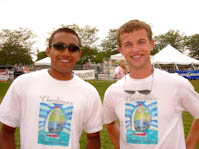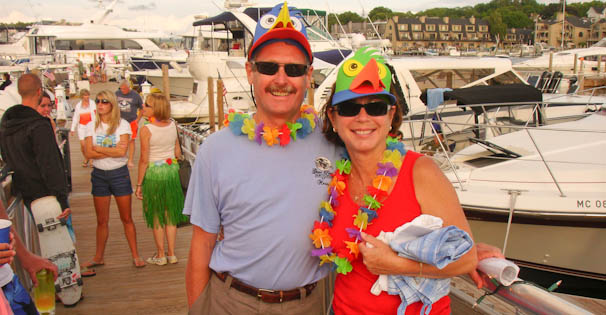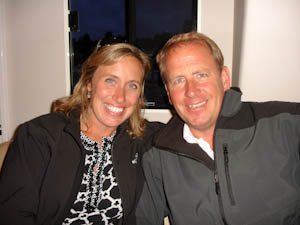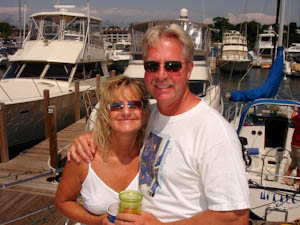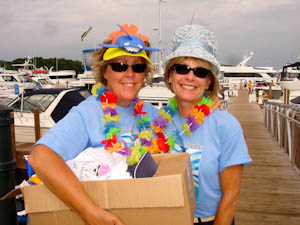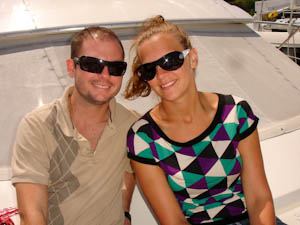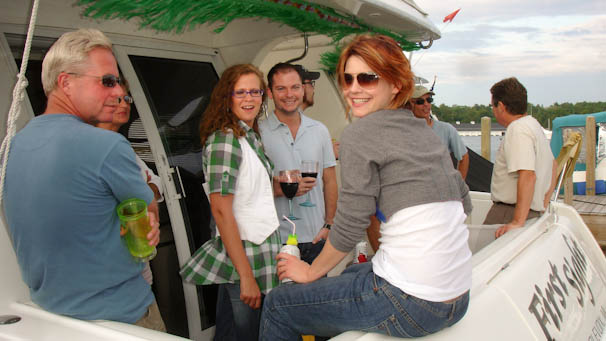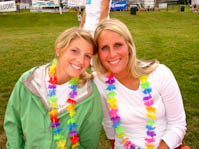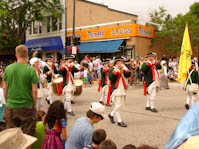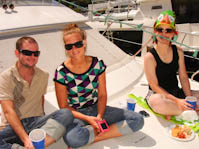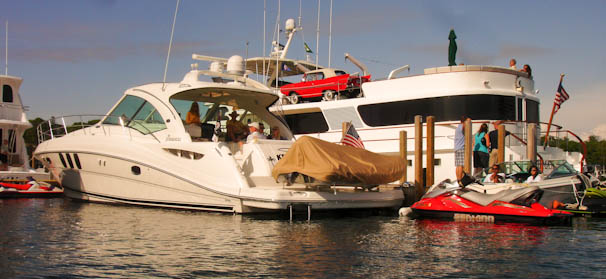 This is Rob and Kerri's boat (above), Kerried Away. They are big fans of our blog and we are always amazed that they keep up with all our postings.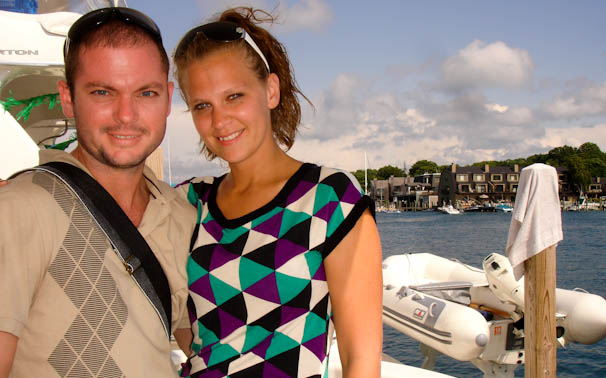 Skyler and Sarah (above) joined us for the festivities and a night on the boat.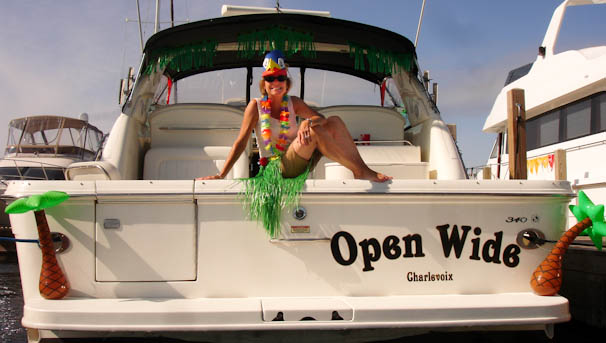 Jan, on Open Wide (above), pausing during her decorating frenzy to pose for the blog.