Up Early For a Full Day's Tour of Washington, D.C.
We're up early and off the boat to catch the subway to the Capital Building where we have passes to visit the House and Senate Chambers. We got lucky in that all the Senate members were in attendance for an impeachment of a Texas Federal Judge. We heard it was only the 14th Federal impeachment in U.S. history and we were witnesses. So we saw all the usual suspects including Lieberman, Kerry and McCain who all spoke while we were in the chambers gallery. Sorry, no photos allowed here.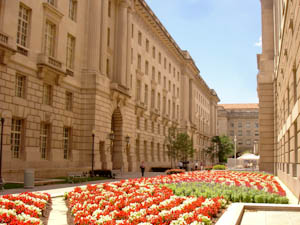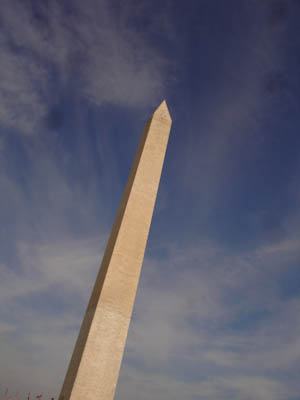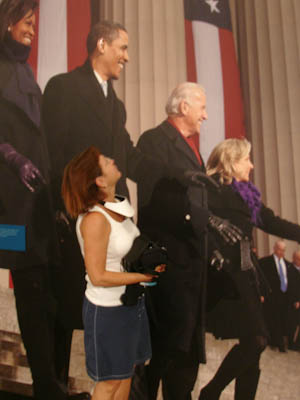 We had another interesting lunch at the Rayburn Building cafeteria, just across from the Capitol Building. Good food and an interesting mix of people. On the way back to the boat we toured the awe-inspiring Jefferson Memorial.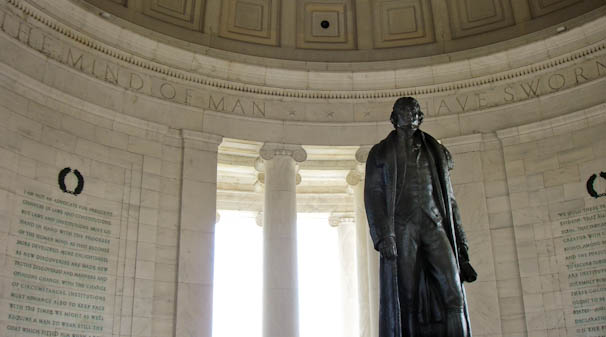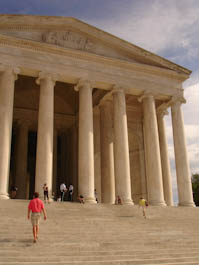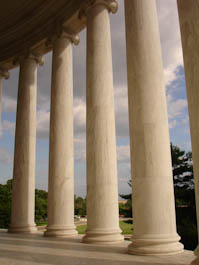 His words are still powerful today as they were so many years ago.