Trent Severn Waterway – Lost Channel Anchorage – Severn Falls, Canada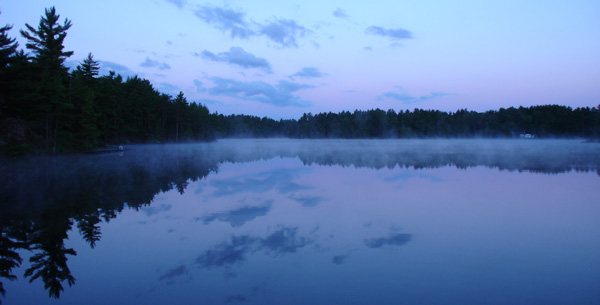 Our mission today was to go off the channel a few miles south of the Big Chute Marine Railway to find a remote anchorage for a couple of days. We were successful in finding the perfect spot tucked away in The Lost Channel.
It's quiet here except for the occasional fishing boat whizzing past. Last night we watched some otters working and sunning themselves. Watche a hord of mosquitoes decend on our boat and every once in awhile heard loons not too far in the distance. Early the next morning we had a lovely loon song just outside of our boat. This is what anchoring is all about.
Later we'll take the dingy up to the the Big Chute to watch how it works so there won't be any surprises when it's our turn to go through the next day.
Mission accomplished!