Time for a Key West Cruise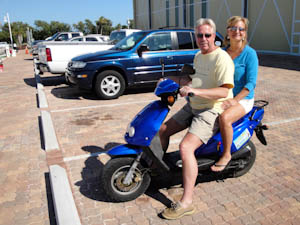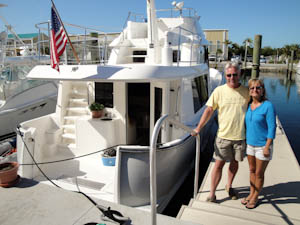 Because we use our boat to mostly travel from one destination to another we consider this exploration cruising so we don't do much in the form of leisure boating once we get to port. After a long haul, moving frequently, it's nice just to sit and relax in the current location. So when we asked Jeff and Denise, friends from Michigan and fellow boaters who were in Florida on vacation, out for a leisure cruise around Key West we were excited. We had a weather perfect day, with calm seas and a bright blue sky, for our three-hour tour. Three hours just like the Gilligan's Island TV show except we made it back to port still afloat.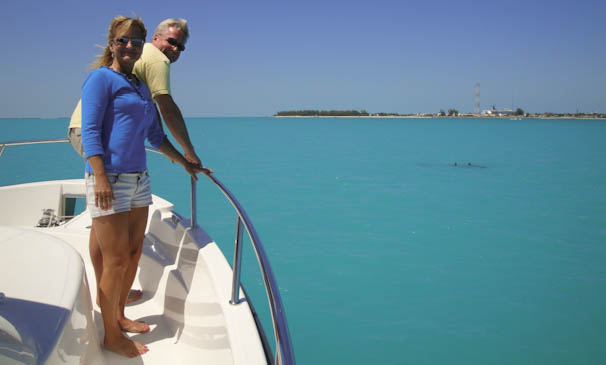 The water was almost phosphorescence in the bright sun. With the sand stirred up below the surface it glowed a neon turquoise. It was blindingly beautiful.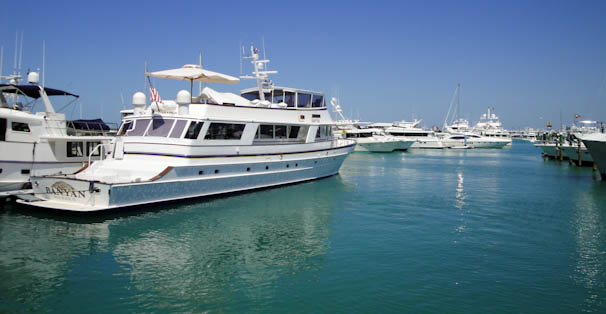 We left the south-side of Stock Island heading west to the tip of Key West and the southern most point in the United States. Along the way we saw several schools of dolphin playing in the water, a sight we never tire of. It was a perfect day and the perfect way to spend some one-on-one time cruising around Key West its Harbor. Jeff and Denise were in Key West during spring break therefore the beaches were packed and the town was full with tourists so to be able experience Key West from the rather tranquil comfort of our pilothouse for a treat for all of us.