The Third Oldest City in South Carolina, Georgetown
The third oldest city in South Carolina, following Charleston and Beaufort, Georgetown was founded in 1729 and became an official port of entry in 1732. Prior to this, all foreign exports and imports had to pass through Charleston.
Our intention was to anchor in Georgetown's harbor tonight, but finding the harbor occupied by many boats already anchored or moored we decided to tie up at the Harbor Walk Marina right in the downtown area.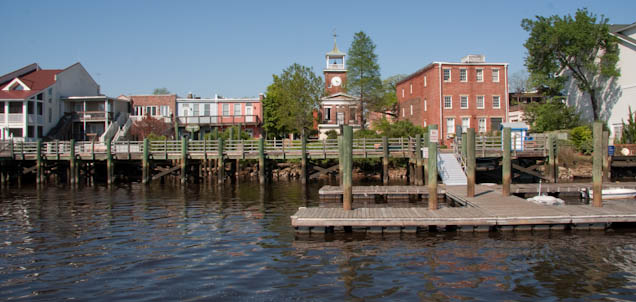 Jim and Barbara, on Golden Lily and Charlie and Jeanette, on Highlander arrived just a little ahead of us today and helped us tie up when we got there.
We didn't have much time to explore since it was a long day and we got in late afternoon. But as soon as we got cleaned up we headed downtown in search of fried green tomatoes and dinner. We found exactly what we were looking for and more at the Goat Island Grill.