The Rose Buddies – Elizabeth City, NC – Welcome Kismet Back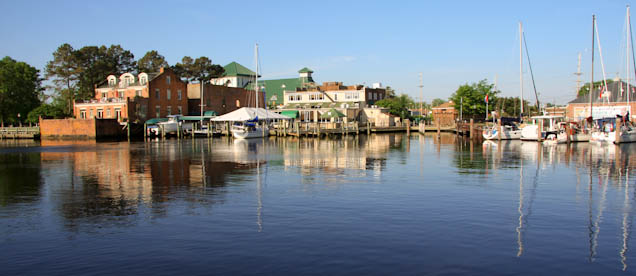 Elizabeth City……here's a city that knows the definition of hospitality, they even state it in a full size waterside billboard that welcomes boaters to their town along with welcome flags lining the dock and they've been doing it this way for over 25 years.
On days when enough new boaters come into port a city representative (some times the Mayor) sponsor a short wine and cheese get together and all the women get roses. During this welcome party they provide up-to-date info on the Dismal Swamp, town events and answer questions. The grocery store, 4 miles away, will come and pick you up and then drop you back off when you're finished shopping. Now that's real southern hospitality!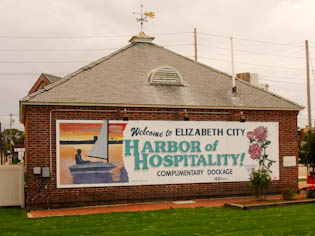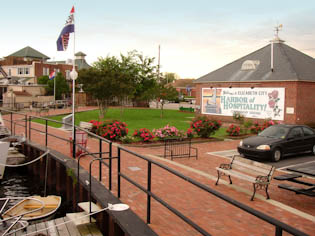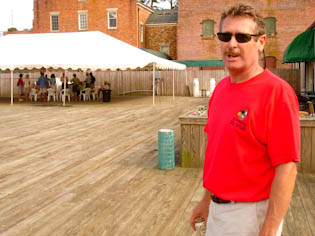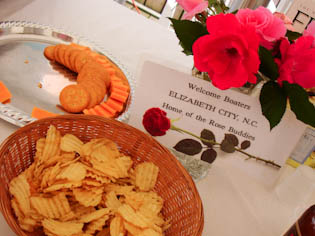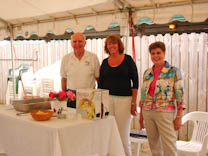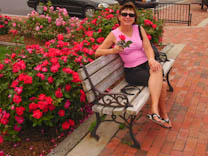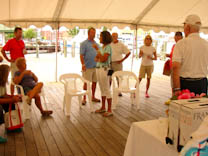 When Joe Krame died in 1983 Fred Fearing, even into his 90s, continued the practice of welcoming boaters to their city until he passed away in 2007.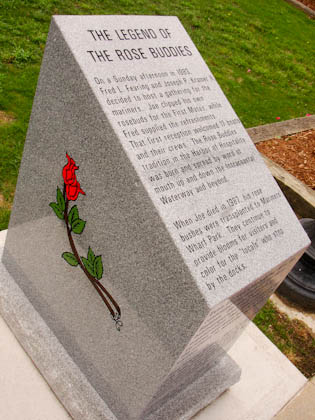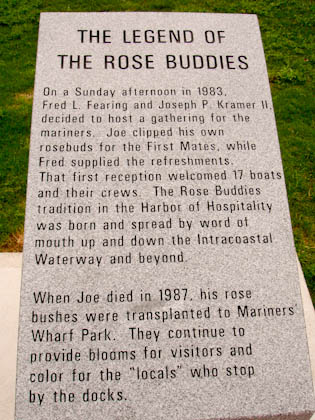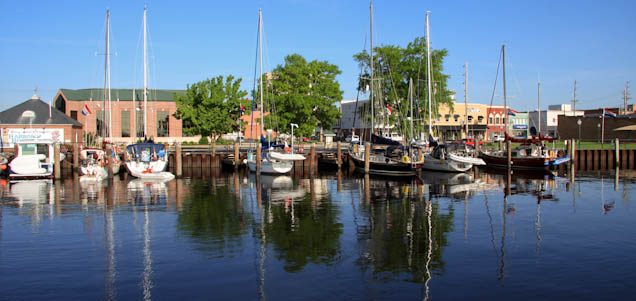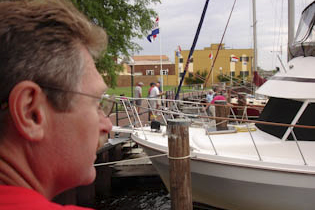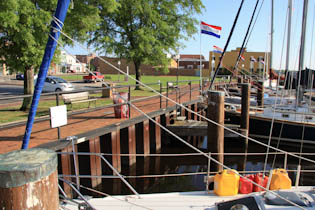 (Bottom-left) As opposed to an un-friendly Wig Shop?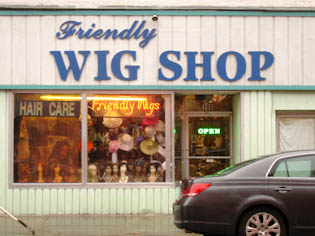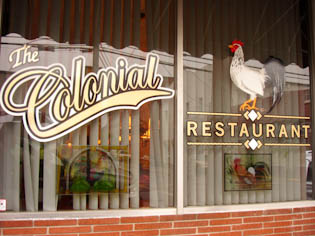 We decided to stay an extra day to walk into the town for breakfast, that's when we came across "The Colonial Restauran,t" a real local's restaurant with home cooked type food and a rooster collection that would knock your socks off.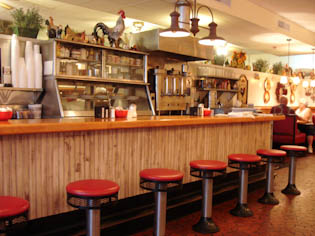 Each slip here at the dock is donated by an Elizabeth City resident and they all have a plaque that says who donated the slip you are in. We had the pleasure of being in the Physicians Slip (see below-right).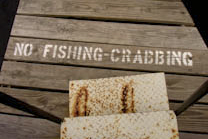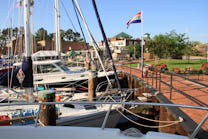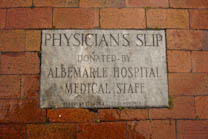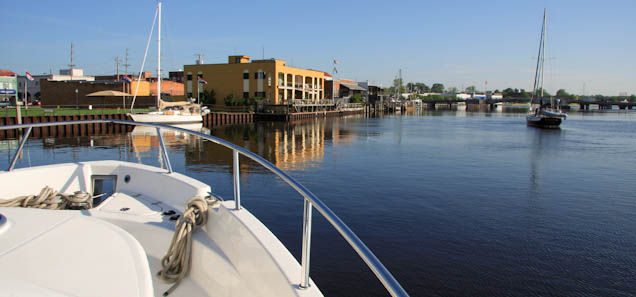 (Below-right) The water has a definite brown color to it. This is unusual for us, coming from the Great Lakes, but it makes an interesting picture.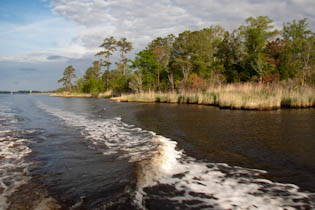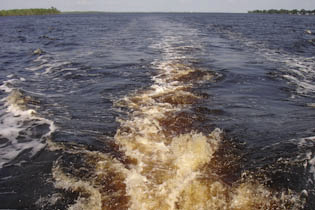 A beautiful ride today to Elizabeth City.