Sunbury Crab Company Restaurant and Marina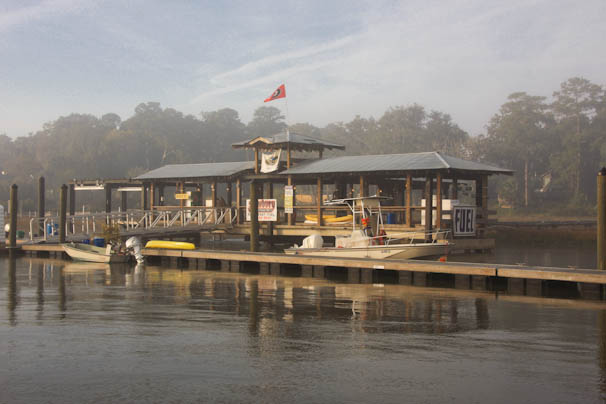 Bella Luna, Foreign Exchange, Shore Thing and Kismet all left Savannah together today and decended on a really neat stop up the Medway River @ mile 620 on the  AICW, The Sunbury Crab Company Restaurant and Marina.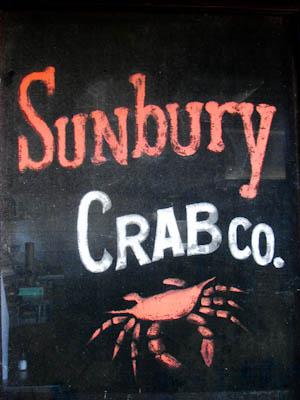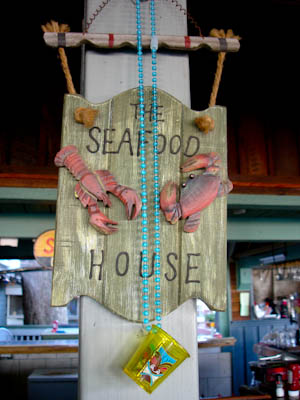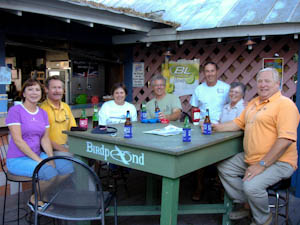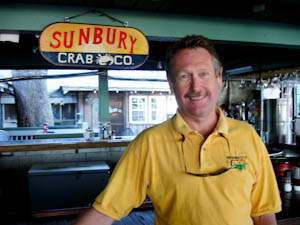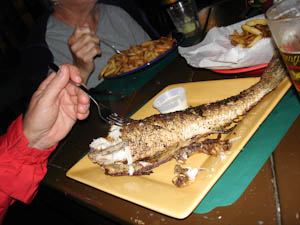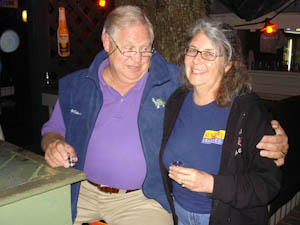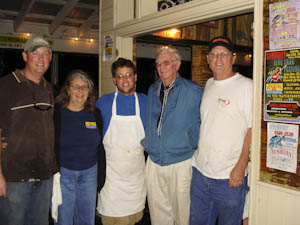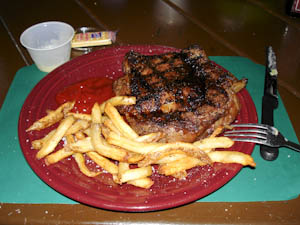 Elaine, (above right with Louis – and above left with her crew) and her husband, Barney,  the owners, have extended a discount rate for all AGLCA and MTOA members. All of us here can attest to the down home hospitality that Elaine and her crew has to offer. It's one of those unique experiences like Hoppies (on the Mississippi River) or Bobbies Fish Camp (on the Tennessee-Tombigbee Waterway) except with almost new floating docks. They have a restaurant and bar on sight with a lot of Key West flavor.
We had an excellent private dinner, since they were actually closed on Mondays. They brought a few of the staff in to make us a small menu of seafood and steaks. This was a very memorable stop for us, opportunities like this just don't come along very often. If you're an AGLCA or MTOA member and heading down the east coast or when you're heading up in the spring you should plan on making this a must stop.
Remember the Sunbury CRAB Company and Marina, we know that we will.