Sugar Bay & Leatherback Creek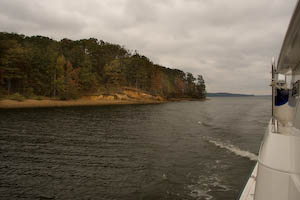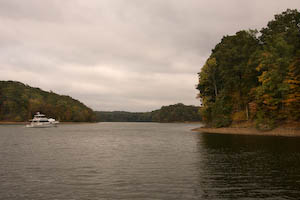 We left Green Turtle Bay on Tuesday late morning and followed friends, on Victory, to and anchorage off the Tennessee River, Sugar Bay. It was a short, wavy ride (almost reminding us of Lake Michigan) about 14 miles, and overcast with a little rain which we haven't had much of lately. It was a welcome, peaceful night.
Wednesday morning we cruised to Leatherback Creek where we anchored out again. Tomorrow we will be at Pebble Isle Marina for a chance to get off the boat and get some excercise.