St. Petersburg was our next stop and a place we had never been to before so all of us got to experience it together. The beauty of St. Pete, for boaters, is that the downtown area and everything one might need is within walking distance from the harbor. Restaurants, museums, grocery and  drug store are all within walking distance along with five miles of park that graces the waterfront. Unfortunately it rained most of the time we were in St. Pete but we made the best of it.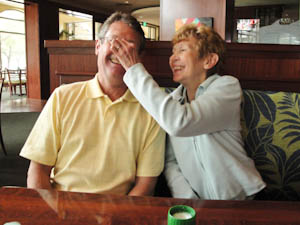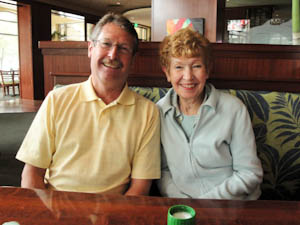 I think Jim was misbehaving at lunch (above) and Diane had to smack him.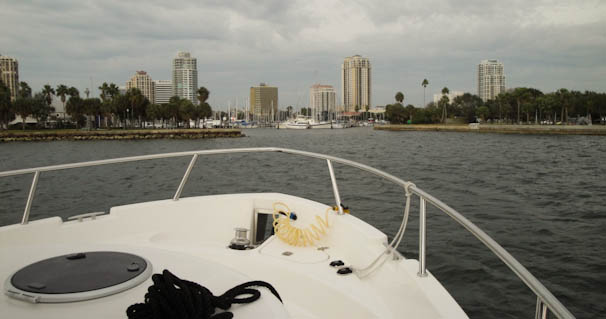 We went to see the movie Avatar, in 3D, what an experience. Visited the farmers market, aquarium, had lunch downtown, card games every day, relaxation and good conversation.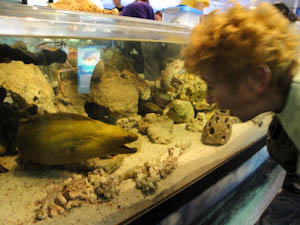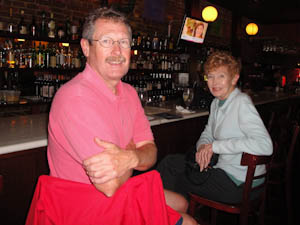 Diane liked the eel but I don't think it liked her back.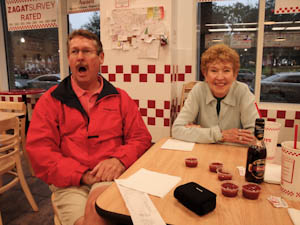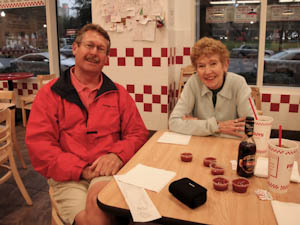 We went to grab a burger after the movie and while waiting for our food to come out of the blue Diane looks at Jim and says, "I see you." You'd have to see the movie to get it. We had to take our photo together with the fancy 3D glasses we got at the movie.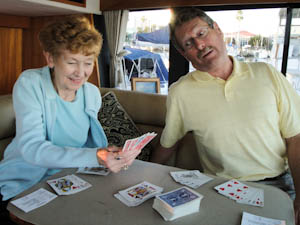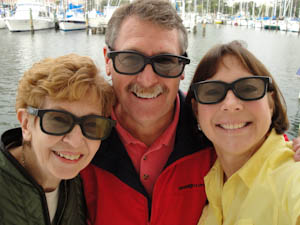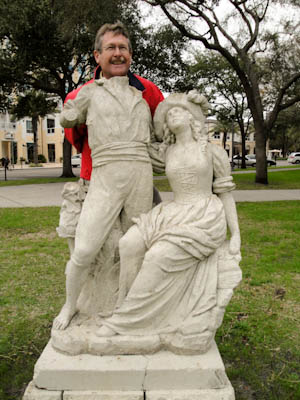 While Diane was still here we had an early birthday party for Jim. It's not often that he gets to be with his mom on his birthday so we pretended it was Feb. 10th. for the evening.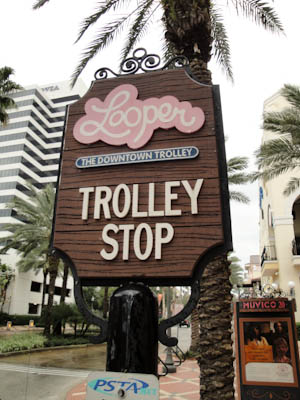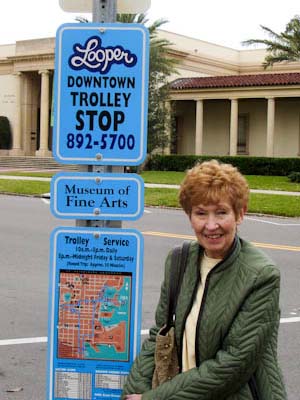 For a mere 25¢ you can take a trolly, tour guided, car ride around the downtown area. This was a great way for us to get around town.

They have been feeding the pelicans on The Pier (below) here since 1923.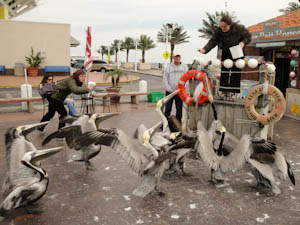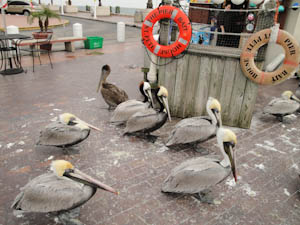 Lisa said the other day having both of our mothers onboard for a week each was one of most rewarding boating/life experiences we've had and we hope they both come back soon, we had a ball sharing our lifestyle with both of them with the only problem being the time went way to fast.