St. Johns River Here We Come!
After lots of discussion and planning we're finally heading into the St Johns River to explore Florida's hidden gems including the wildlife we've long heard and read so much about.
First stop was a free dock at Six-mile Creek and a visit to the Outback Crab Shack, the restaurant which provides the free-dock, if you buy a meal at the restaurant. We were also surprised to run into a few slip holders from Ortega Landing Marina in Jacksonville, we just left there this morning.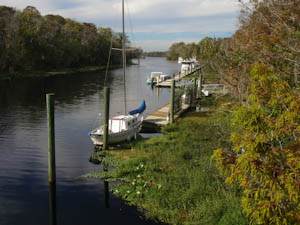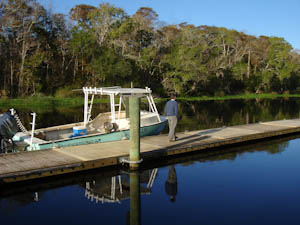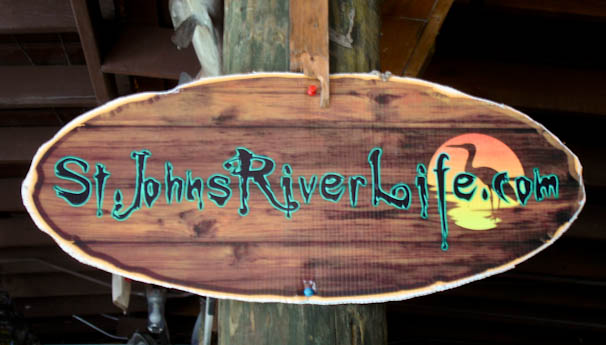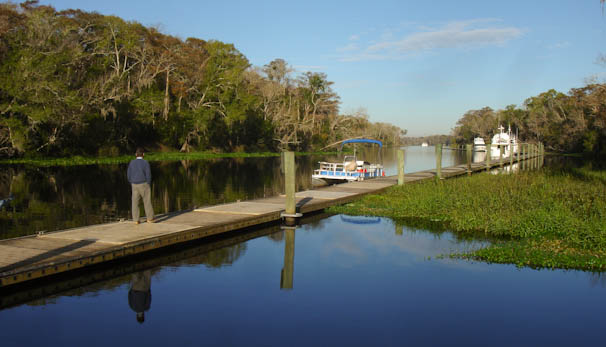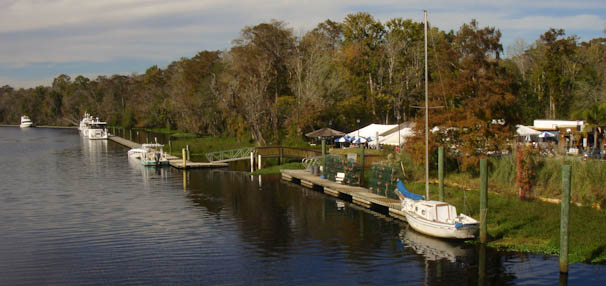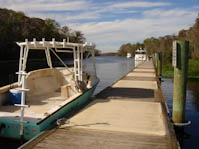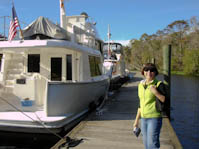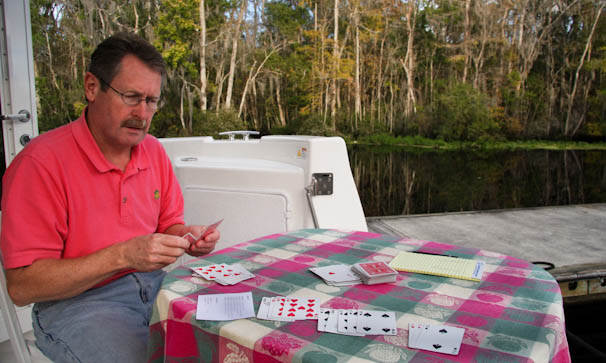 Jim looks a perturbed as he lost bad on this game of Liverpool.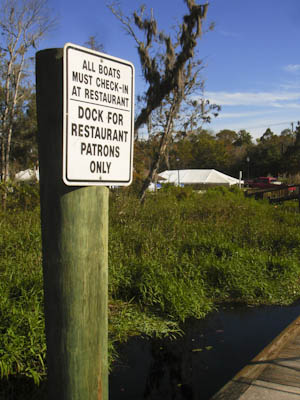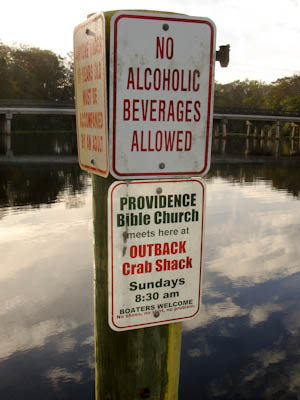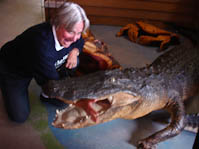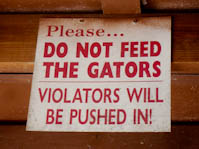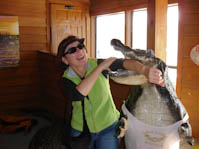 A few highlights during this first day out were: seeing how dark blue-black the water is back in the creeks, tying up to a quarter-mile face dock (the longest I've ever seen) and eating at the Crab Shack which has some interesting family style platters.
We spent a lot of time looking for gators and finally did see one sunning itself on a log hanging over the water on the edge of the trees near the end of the dock. Hard to believe but this was our first gator sighting on this Loop trip so far. Huge turtles also jumped into the water from their perch on dead tree limbs in the water if we got too close. We also were amazed at the size of the beautiful water lilies which lined the swamp.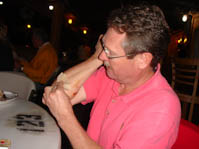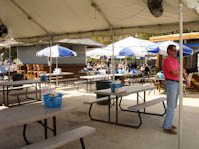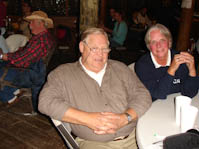 Jim really enjoyed his half-slab of ribs, all the way up to his elbows and on his pants.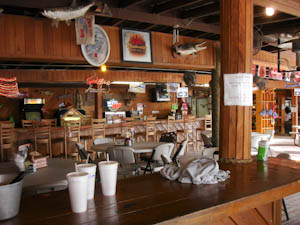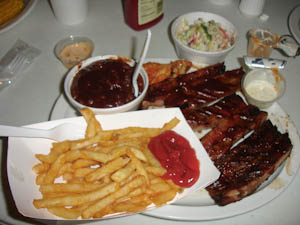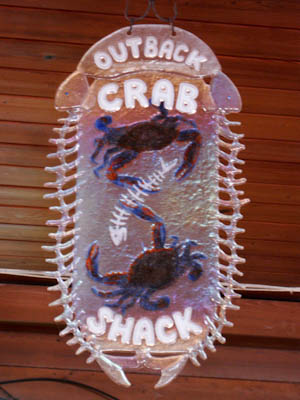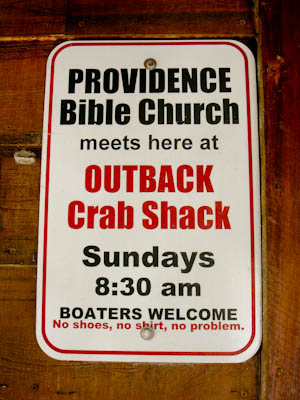 One thing we found most Interesting at this stop was the Church Service held in the bar every Sunday at 8:30 a.m. which included guitar music and video during the service.

We thought that these gentlemen may be some local Florida Crackers.
One theory about the name, Cracker, comes from the sound of whips used to drive cattle and oxen. Florida cattlemen cracked whips to flush their stock out of the palmetto scrub while settlers used whips to spur on oxen that pulled their carts and wagons. Cracker has been used in this sense since the early 1800s. This is the most popular theory today. But it doesn't explain why people were being called Crackers for centuries before Florida cattlemen began working in the scrub lands.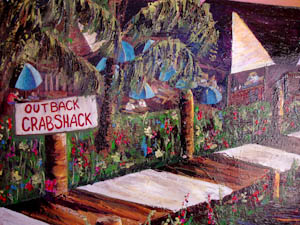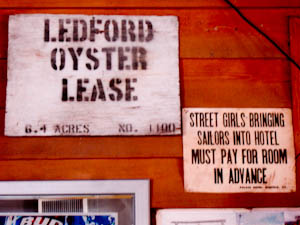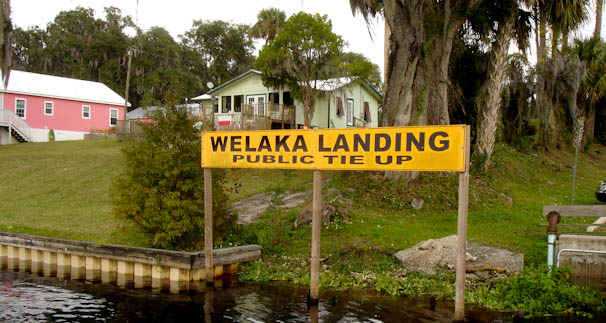 This our first Florida air boat sighting (above).