Song Birds at Heywood Island – North Channel
We enjoyed the "Pool" so much we didn't want to leave but finally we departed for Heywood Island and later, Little Current.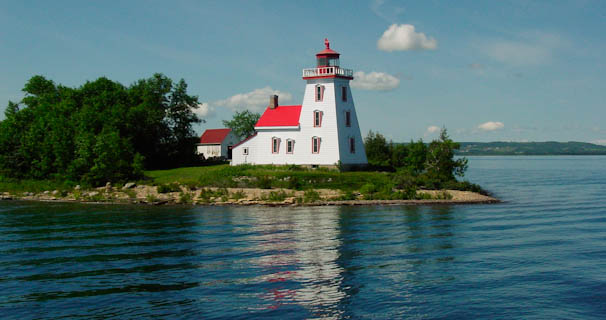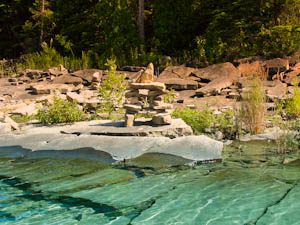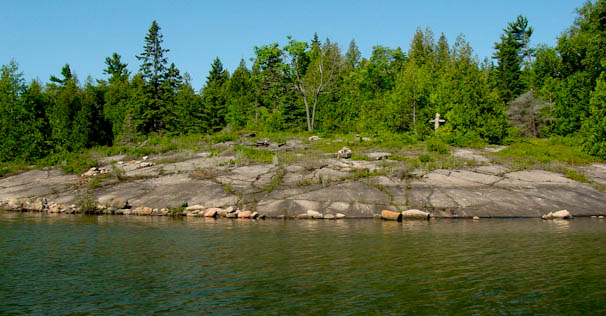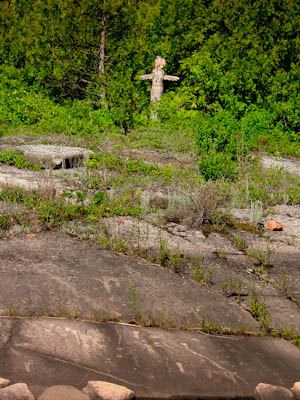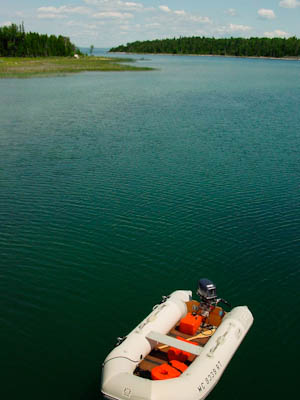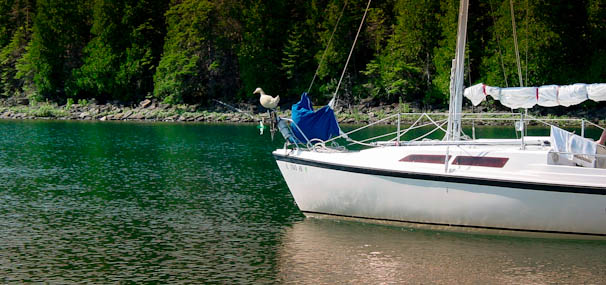 After getting settled into our quiet anchorage, shared with half a dozen other boats, off Heywood Island, we were suddenly surrounded by 20 trailorable sailing boats. These are small sailboats with outboards on them that when they are not sailing can get up on plain. Once they all got settled and got into their respective dinghies they formed the largest on water happy hour flotilla we'd ever witnessed.

In the morning we awoke to a serenading song fest like none other we'd ever heard, before or since. These birds sang their songs as if they were conducting a conversation with one another but with a melodic tone, much like an opera performance. Lisa and I laid in bed for an extra half hour just listening in amazement.
After four days on the hook we headed west to the town of Little Current to recharge our batteries, tour the towns sights and stretch our legs a little. Little Current sits on Manitoulin Island which has the distinction of being the largest fresh water island in the world.