Second Stop… Alexandria and BoatUS Headquarters Tour
After the tour of the Arlington National Cemetery, we proceeded on to our scheduled appointment and guided tour of the BoatUS Headquarters in Alexandria, Virginia.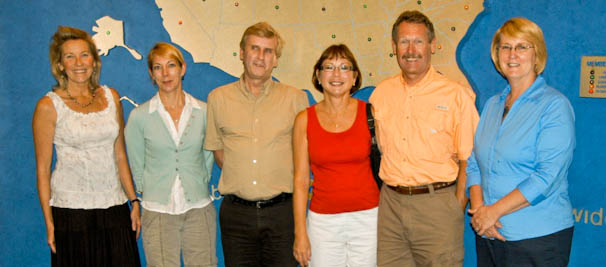 From left to right: Bernadette Bernon, Colleen Halverson, Gordon Cameron, Lisa, Jim and Terri Parrow Botsford
Last week Gordon Cameron, BoatUs' Web Content Coordinator, emailed us and suggested that since we were still in the area that we should come to Alexandria, VA to meet the staff at the BoatUS Internet Operations, which we have been working with since Bernadette Bernon signed us on as contributors to their Online Cruising Logs.
We were given the royal treatment and gained some valuable knowledge about this wonderful organization. For instance, we did not know anything about their on-site in-house library, which houses a huge collection of magazine, books and videos, or that they have a department just for evaluating a boat's worth.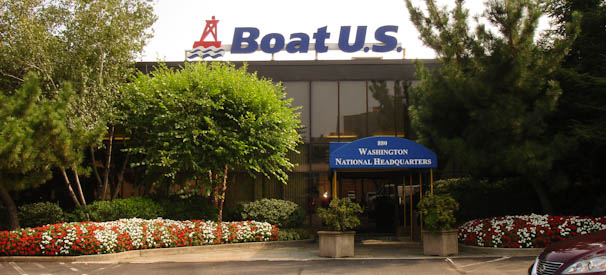 We enjoyed meeting Bernadette and Gordon that we have previously known only through email and phone conversations. We were also happy to get to meet Terri Parrow Botsford, Vice President BoatUS Internet Operations and Colleen Halverson, Web Content Coordinator, and get to know them all a little over lunch in the Dinghy Deli, which is located on-site.
We feel fortunate to have this opportunity to work with such a great group of people and a valuable organization which is a vital link to anyone who boats and at the same time be able to share our adventures with other boaters around the United States.
Make sure to check out the BoatUS Cruising Logs by CLICKING HERE