RockHall, Maryland – An Oasis for Boaters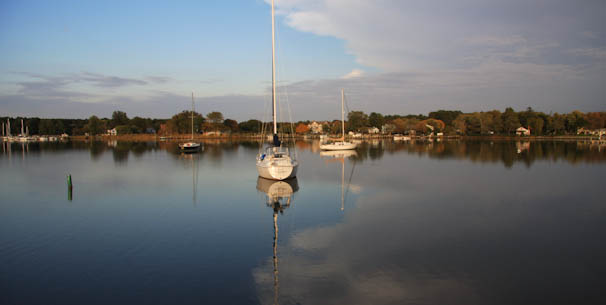 We had a quick overnight anchorage in Oxford, MD (we plan to visit more on our way back from Annapolis). First night in Rock Hall, called the Pearl of the chesapeake because of its oyster industry, we tied up to the free dock near town by the oyster processing plant then moved early morning to Haven Harbor to spend one night at a marina that is well known as a unique sailing and boating destination. This little town, which sits on the eastern shore, is well known for its artists, music, festivals and seafood.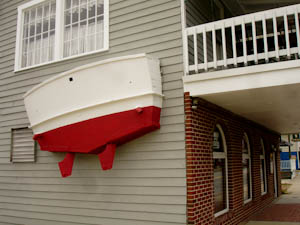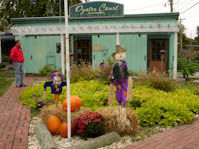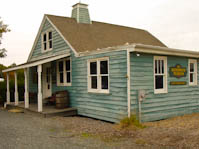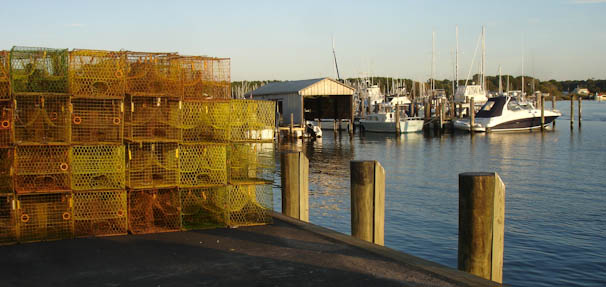 Rock Hall this time of year, is quiet and pretty much deserted. Since we arrived on a Monday just after the close of the season here the town is pretty much closed up but for the grocery store. We had to hunt a little to find a restaurant for lunch. But our mission, to get off the boat and walk, was accomplished as we had a good walk around town and the harbor.