Rich in History – South Carolina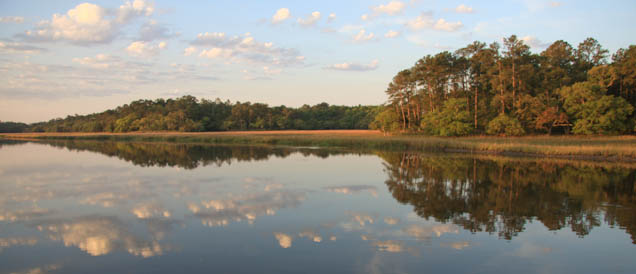 There's a lot to see while on your northern migration through South Carolina so slow down and make sure to take it all in. These southern harbor towns have a lot of history surrounding them and food's pretty good as well.
Some of our favorite towns are Beaufort, Charleston (just voted one of the 50 best yachting towns in Yachting magazine) and Georgetown. The Thomas restaurant in Georgetown has some of the best shrimp and grits as well as Fried Green tomatoes you'll find on the Great Loop.
For anchorages we've enjoyed Tom Point Creek (pictured above), just south of Charleston; Calabash Creek right at the NC/SC border as well as Dewee Creek at MM455 just north of Charleston. For more photo's and details on this area just click onto the November or April of 2009 icon to the left or do a search for the area you are interested in.