We got up early to assess a minor engine concern and after changing fuel filters we departed Peoria for our anchorage 61 miles south called Bath Chute. The waters in this stretch are still in flood stage, however very navigable. When we came upon the Peoria Lock and Dam we could see that it was mostly underwater as we had heard. They had lowered the wickets so we floated over the dam area (to the right of the lock), it was a new experience for us. The water was still high enough that some river side homes were still flooded, stationary day markers only had a few feet exposed and some of the town docks were still sunk, mangled or washed away.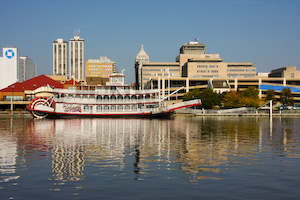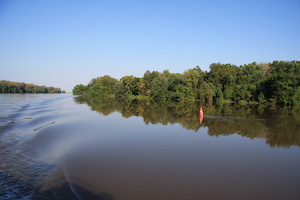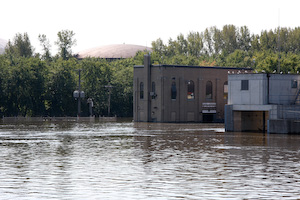 After a long hot day we tucked into Bath Chute (we had anchored here during our first loop) and had the anchorage for the night all to ourselves. A friendly local fisherman, Roger, stopped by in his boat to visit, he lives in a nearby town with a population of twelve. He educated us about all the fishing, asian "Big Head" carp and nearby town functions.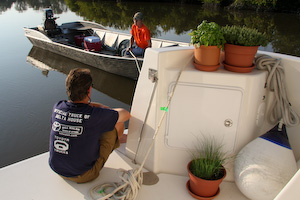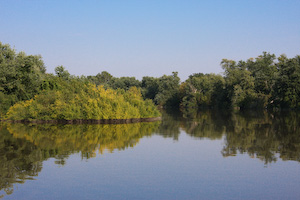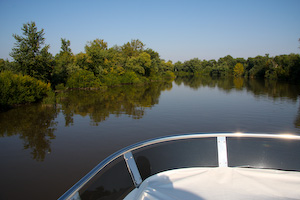 We will have to stay here until the rest of the Illinois River opens up as we are as close as we can get without going into the closed (to recreational boats) area. This should be interesting but we have to say that we are in a river paradise and the brief solitude is enchanting and welcome.