Reconnecting with Loopers While in the Keys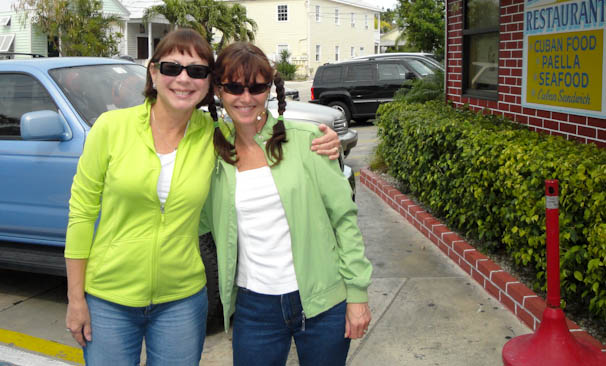 While at Albertson's the other day, I (Jim) ran into Scott and Cindy Perkins (bottom-left), who were moored on their sailboat, Chip Ahoy in Key West's Garrison Bight. We first met them while doing the Loop in 2006, they are fellow Michigander's and Cindy is a contributor in both of our books (When The Water Calls…We Follow and Women on Board Cruising – favorsventures.com). We decided to meet for lunch a few days later at our favorite Cuban restaurant El Siboney. We had a great lunch with nice people making us all feel a little closer to home.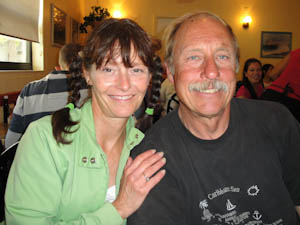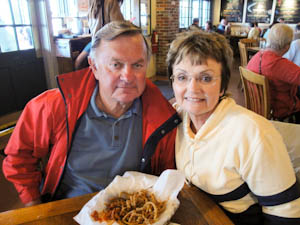 We first met Andy and Sharon Stepniewski (top-right), Finally Fun, in the Bahamas last year over the VHF radio. We knew they were also moored in Garrison Bight and wanted to get together with them (Sharon is also a contibutor in Lisa's new book Women on Board Cruising – womenonboardcruising.com) while they were in Key West. At a fabulios happy hour at Alonso's Oyster Bar (lots of seafood appetizer specials) we talked about our respective boating and non-boating plans, talked about our chance encounter on the VHF radio and just had fun.