Pete's Pub in Little Harbor – Come Hungry, Thirsty and Barefoot
Also make sure to bring a thick, permanent, marker to record your visit. We think it will be fun to revist this inspiring little oasis in the future, find our markings and reminisce about this relaxing, romantic getaway.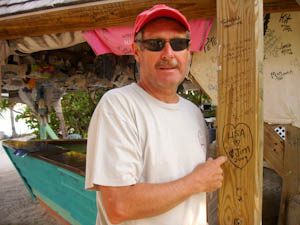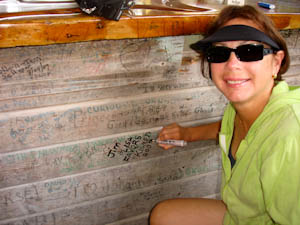 Although Randolph Johnston created the workshop and foundry in the fifties his son, Pete, built Pete's Pub which looks like it was created for the inner child in all of us. Constructed more like a homemade treehouse, this is unlike any bar you have ever seen.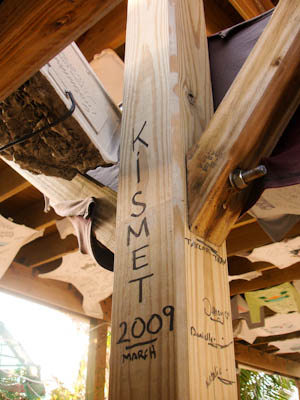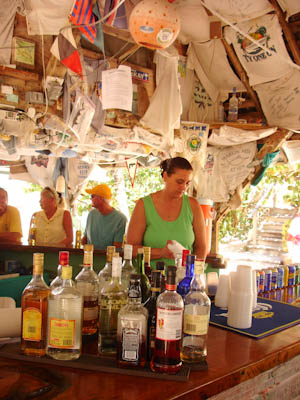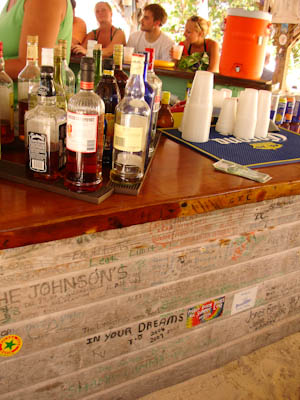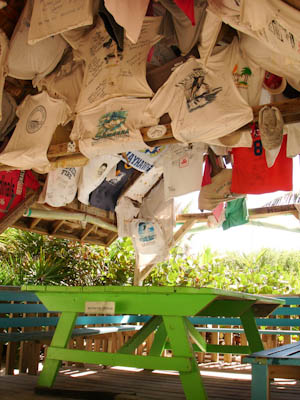 Pete's Pub is completely outside, it's a sandy floored, open air pub and restaurant accessed by boat or the single lane sandy road that was cut into the harbor not that many years ago. We saw Pete three times during our short stay and he was always barefoot and smiling.