Pelicans, Dolphins, Tides, Salt Water and Gulf Breezes
Our return to the beautiful shores of Fairhope, Alabama was a welcome respite from our long adventure on the river system. It was a very warm, sunny day and the sights, sounds and the smell of the salt water air made us breath deep and relax a little. No more locks, hopefully continued warm weather and lots of coastal sunsets to appreciate.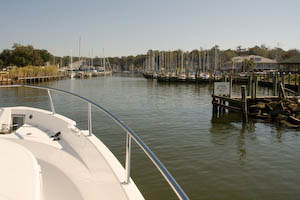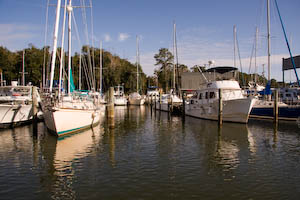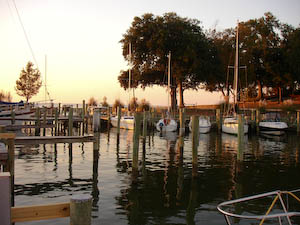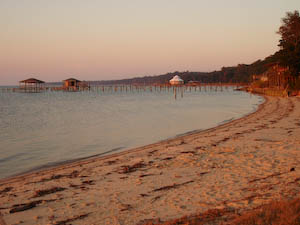 We spent three days at Eastern Shore Marina resting, stocking up, doing laundry and socializing with friends.
The first night in Fairhope we joined the three other boats, Our Turn, Freedom's Turn and Roy-El, who shared our anchorages the last three nights. We went to Guidos for a fantastic meal. We have been hearing about this local dish of Shrimp and Grits while being in Alabama and finally got a chance to try it at this restaurant. It was fabulous.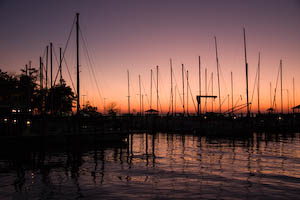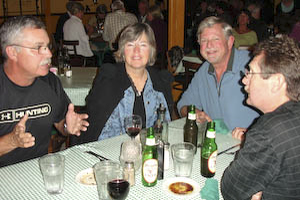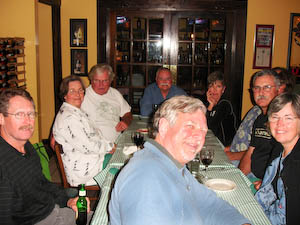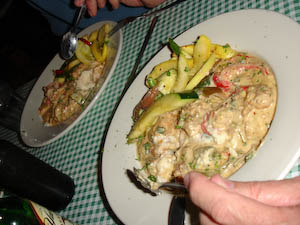 Guess who is my "dreamboat"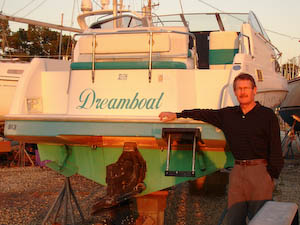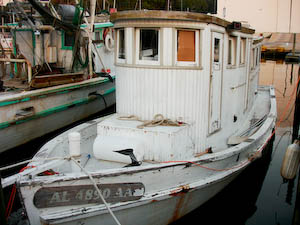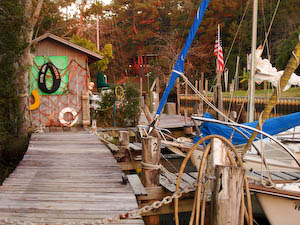 Eastern Shore Marina is on Fly Creek, just a few miles from downtown Fairhope. Further down the creek there is dockage for a lot of shrimp boats and a few of the fishermen's hangouts.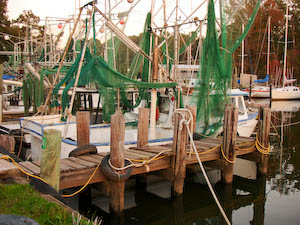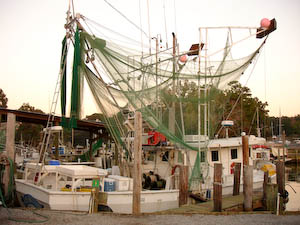 Mike and Carol Gordon joined us for dinner our last night at this marina. They were the first Loopers we met on our first loop in 2005/06. They live just up Fly Creek, not far from the marina.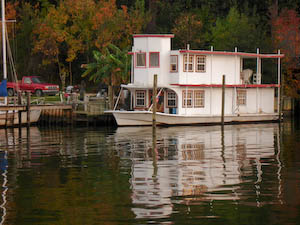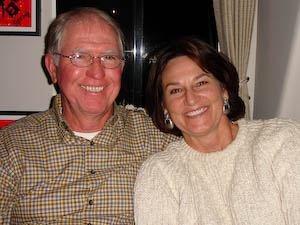 We were fortunate in that our niece Jena and her husband Brendan have recently relocated to the Mobile area and we were able to connect before we had to leave.