Passing Through Norfolk Harbor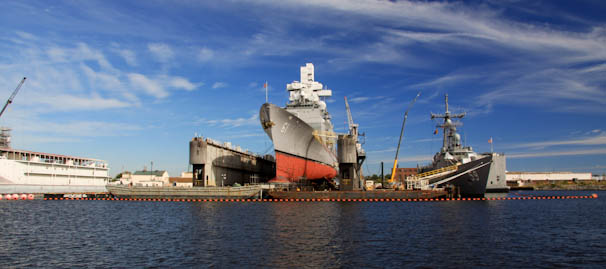 Leaving Jackson Creek fairly early this morning to head through Norfolk and then just a little south of that to Great Bridge where there is a free dock we hoped to tie up to tonight. It was a beautiful sunny day as we passed all the majestic battleships, cargo ships, barges and Coast Guard Patrol Boats.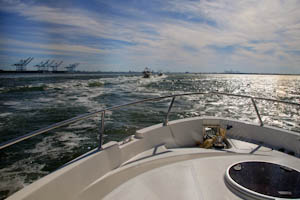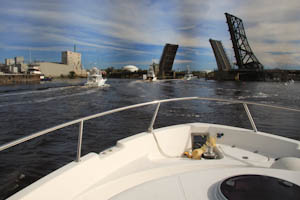 I never knew that they had PINK bottom paint, did you?