Old Bahama Bay Marina – West End, Grand Bahama Island
After a nice calm crossing it's  nice to sit  for a few days at Old Bahama Bay Marina, a first class marina resort complete with restaurant, pool, beach-side bar and entertainment.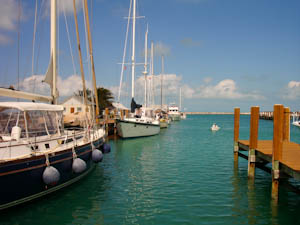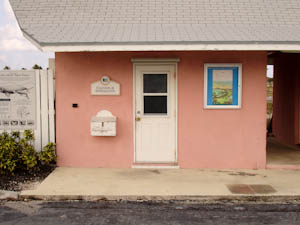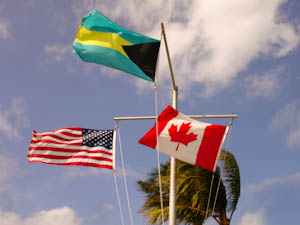 A dip in the pool, a walk on the beach, a cold rum drink and watching the sunset over the Atlantic were our first order of pleasure.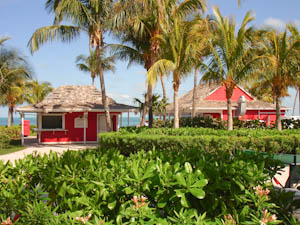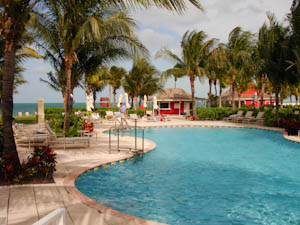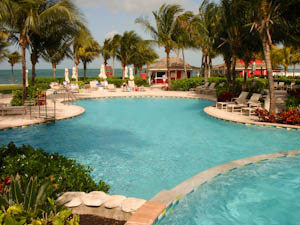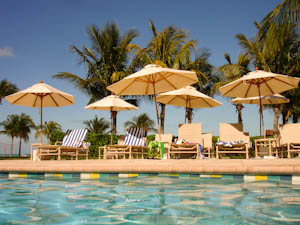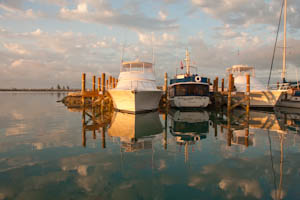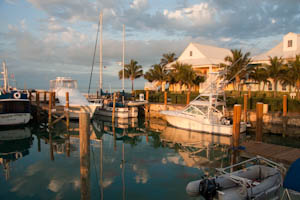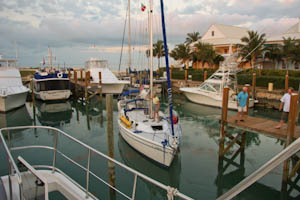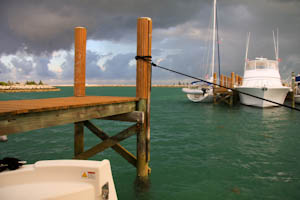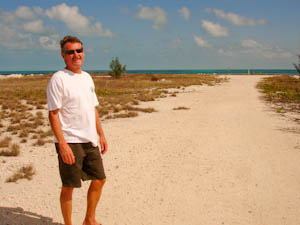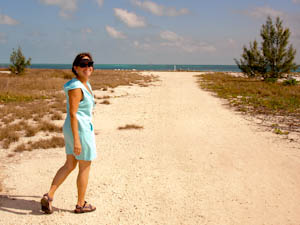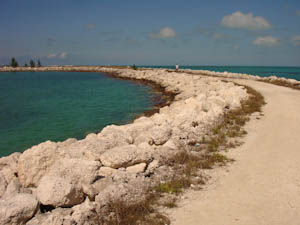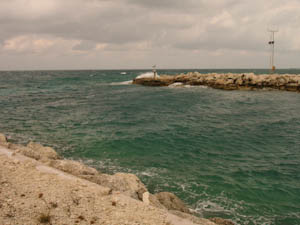 The winds kicked up the day after our arrival preventing us of leaving so we ended staying three days… darn good I say cause Lisa really likes this place. We had to spend more time at the pool, taking long walks, watching the waves crash on shore and listening to the wind howl through the marina and checking the weather to find out when it would be comfortable and safe to leave.