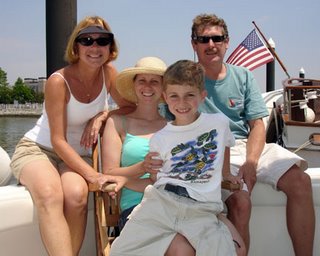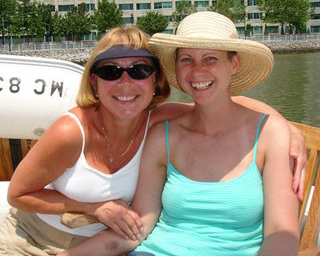 Today our friend Chris and her son, Drake joined us for a night on the boat. Before Denise, Mark and Gavin left we took everyone for cruise on the boat on the Hudson River past the Statue of Liberty, Ellis Island and the tip of Manhattan and back to the marina. It was a little rough on the water because of all the weekend boaters but it was excellent weather and we all had a great time. Drake even got to be captain and drive the boat for a while.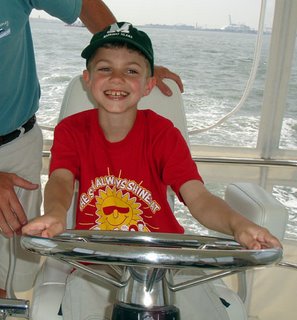 Unfortunately Mark, Denise and Gavin left after our short cruise. We wanted to keep Gavin with us but Mom and Dad wouldn't think of it. We were sorry to see them go but we were glad we got a chance to connect and meet our precious new nephew. Chris and Drake spent the balance of the day with us. We had not seen them in about three years. Lisa and Chris used to work together many years ago. They got to spend a lot of quality time catching up while Drake helped Jim change the fuel filter on the engines.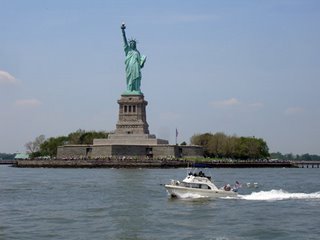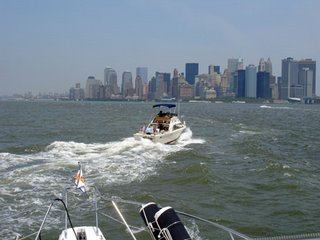 This is what it is all about.1008 miles, about 5 1/2 weeks, until we're home.