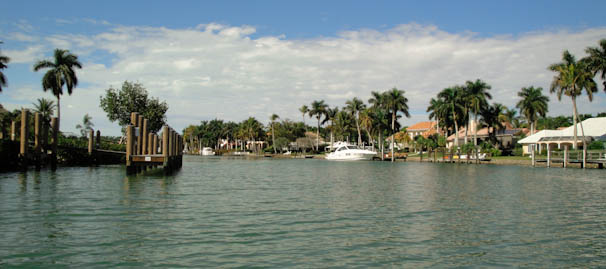 From Fort Myers Beach we took the outside route to an anchorage just outside of the Naples harbor right in the middle of some amazing million dollar homes.
On Tuesday we moved to the Naples City Dock's mooring field for a three day visit to catch up on some work and to visit with some friends from home who have rented a house down here for the winter.
Our friends Gary and Carol (below), from Traverse City, picked us up on Tuesday for a road tour of the area and lunch at their place.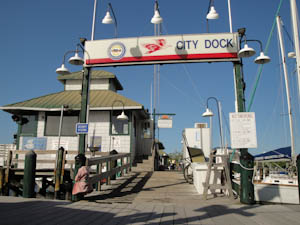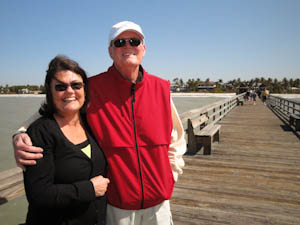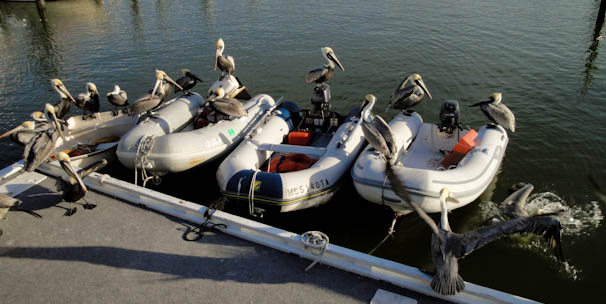 Yes, that's our dinghy there, the one in the middle. Pete the pelican and his pals have decided to excercise their squatters rights over the dinghy dock.