Mom On Board – Cruising to Caladesi Island, Florida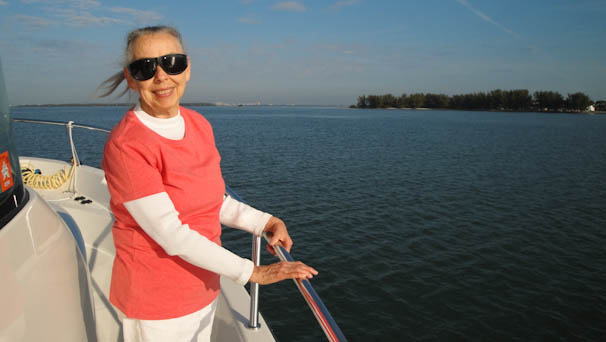 Barby (Lisa's mother) enjoyed the ride to Caladesi Island today. We ran outside on the bow quite often to watch the dolphins swimming and playing alongside our boat. Lots of bridges today but no long delays.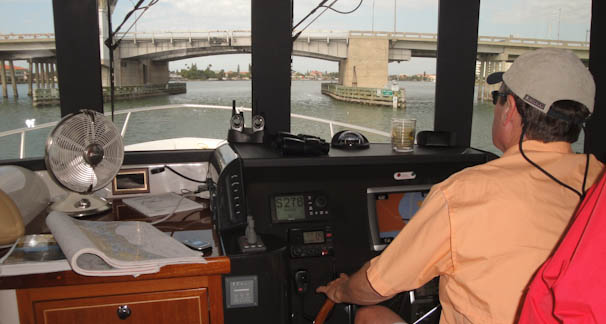 We came to this one area where there appeared to be hundreds of seagulls dotting the water. As we got closer we could see why, because of the cold weather Florida has had lately a lot of fish have been dying and this one particular area had masses of floating dead fish, of course the seagulls flocked here to have feeding frenzy.