We traveled 55 miles and went through three locks our first two days, spending the first night next to the Montgomery Lock Monday night.  It was a short jaunt to Midway Marina, in Fulton, Mississippi on the second day out. There were at least fourteen other looper boats already docked at Midway when we arrived.
We had a chance to meet up here again with Roy and Elvie Short on RoyEl. and Bill and Ruth Donovan on Georgia Peach.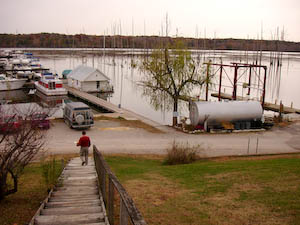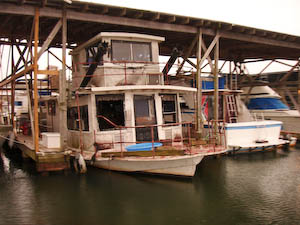 Besides the many Looper boats now at Midway there is a close knit community of year round live-aboards residing on the many houseboats.