Memorable Moments in New York State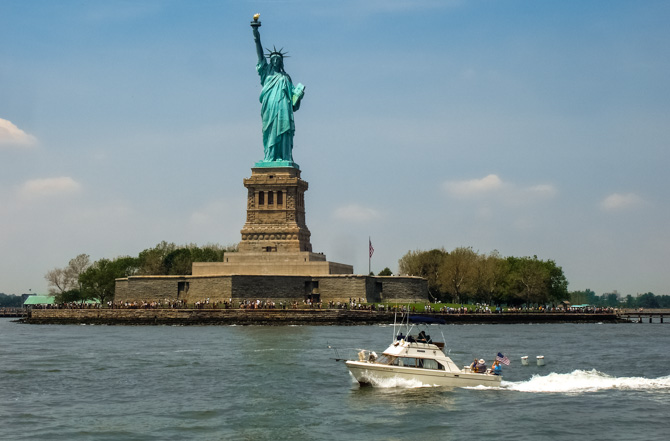 We experienced a lot of memorable moments while cruising the Great Loop boat trip. One of the most thrilling was when we entered New York City's Harbor and saw the Statue of Liberty, we were humbled and extremely subdued as we took in the grandeur of its symbolism. Anchoring behind the Statue of Liberty and watching the unfolding of darkness against the glow of lady liberty's torch was a life enhancing event.
Click this link: NEW YORK HARBOR and THE HUDSON RIVER to read our posts and see Lisa's photography of our cruise to New York Harbor and up the Hudson river in New York State. We visited both the Vanderbilt and Roosevelt Estates and had s sumptuous lunch at the Culinary Institute of America (CIA) simply click on the Hudson River link above for the highlights of our trip.