Meeting Bella Luna to Head South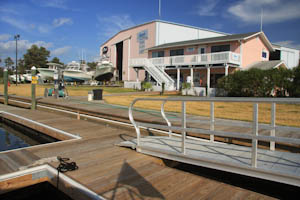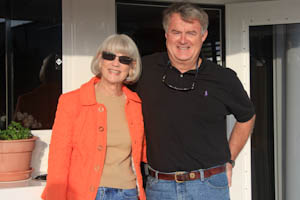 We arrived at Coral Bay Marina, in Morehead City today, and left the boat to spend a couple of nights at the Wade's Beach House in Cape Coral before we all hop on our boats to start heading south to Florida where we will cruise the St. John's River together.
We enjoyed meeting Mary C. and Charles (above right) again, friends of Louis and Diane's, we had met them a few months ago when we drove down to Morehead City to visit the Wade's.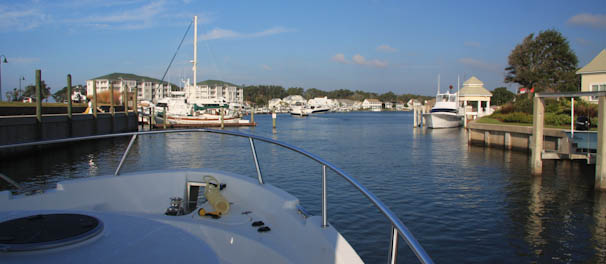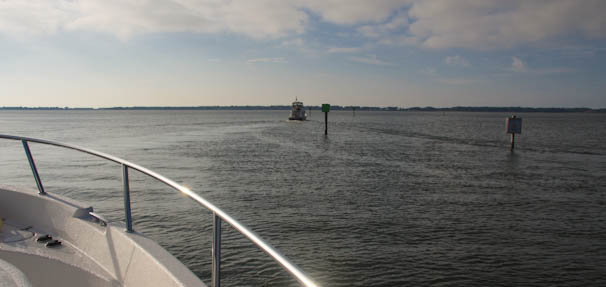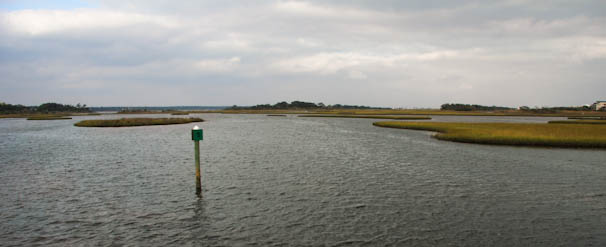 First night's destination was Surf City. Diane and Louis received the Traveling Mariner's bottle of wine before dinner which was served on their boat tonight.