Mangia Mangia (It Eats!) We Ate!
Key West has so many colorful restaurants and bars. As we said before we like to visit places that are off the beaten track. The more local the better. The Seafood and Cuban restaurants have been tops on our list and we just can't get enough.
Jim and I both wish this ENTRANCE sign (left) was real.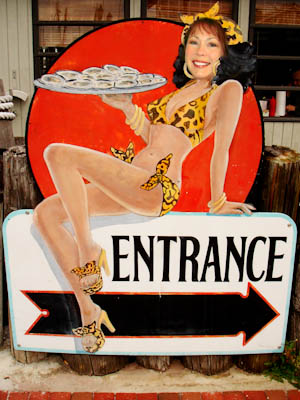 We went to dinner with Rick and Elene last week to try Hogfish Bar and Grille, a local place definitely off the beaten path on Stock Island. Besides a great dinner and good company we were in awe of the entertainment.
The woman who was singing was amazing in that she has not only a raspy Janice Joplin voice in addition to a very smooth melodic voice but would also sing the male and female parts of a Johnny Cash and June Carter song. The Johnny Cash voice was so real we had to keep watching her to make sure it was really her singing.
In addition to the on stage entertainment watching the locals enjoy a Friday night at their local bar was fun as the place hummed with people having a good time.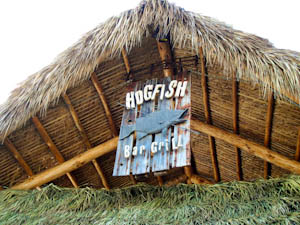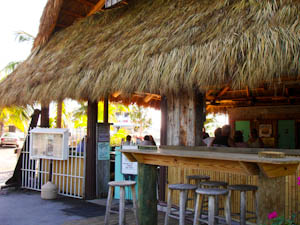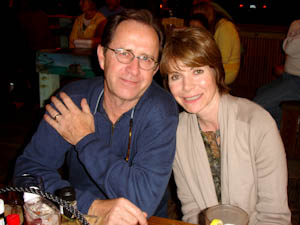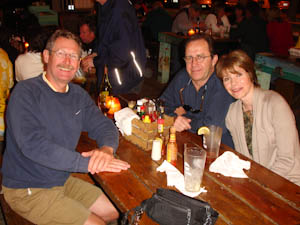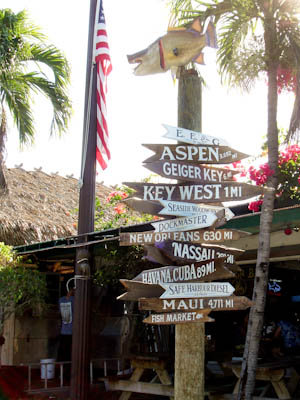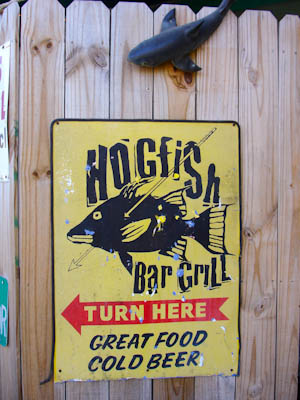 We had a quiet, romantic dinner at Mangia Mangia a local pasta restaurant.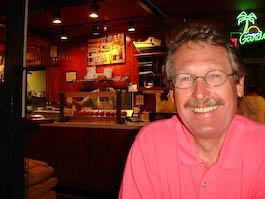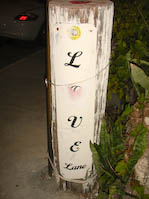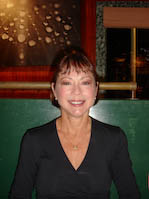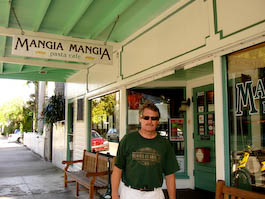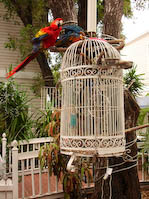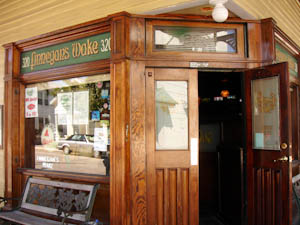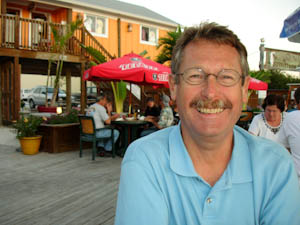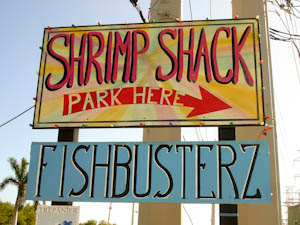 We also enjoyed Hurricane Hole which is close to the marina along with the local Mexican restaurant where everything is homemade. We also got some really good Florida shrimp from the Shrimp Shack.