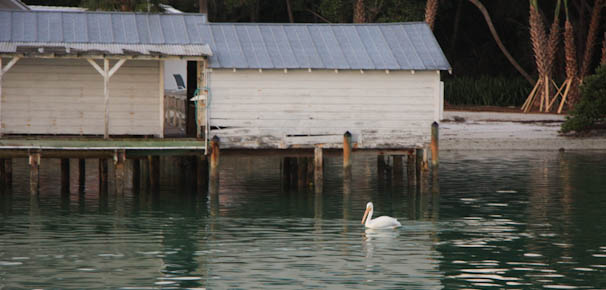 Longboat Key was busy today. Lots of boats anchored, mostly sailboats. We were lucky to see some white pelicans fishing near our boat. We grilled steaks on the back of the boat and played cards.

We were hailed on the radio today by James & Sharon Angel on Blue Angel as they were passing us heading south. The Angels have completed their Loop and still enjoy cruising.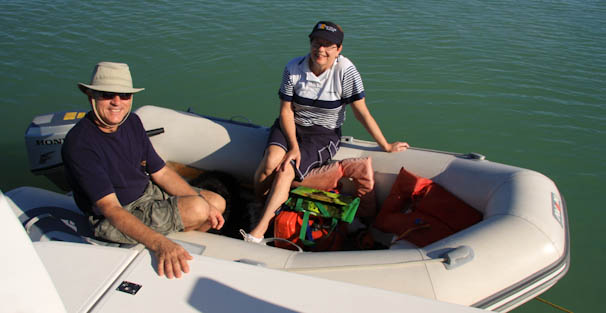 Loopers Joe & Joyce Essery, Takitez II, anchored shortly after we did and stopped by to introduce themselves and gave us their copy of When the Water Calls… We Follow to autograph.
We pulled up anchor at dawn. We are headed to Caladesi Island today and have a lot of water to cover in order to get there early enough to do some beach walking and exploring.