We all left Bashi Creek to more tug traffic on this final stretch of fresh water we'll travel in for the next year-and-a-half. We also locked through the Coffeeville Lock today, the beginnings of saltwater and our last lock until we head north on the ICW in the spring.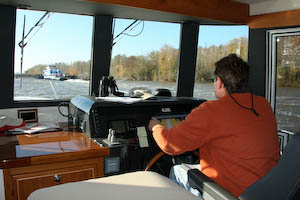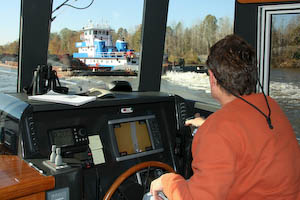 We did it in style locking through with a tug boat and his full load of coal. Hard to believe but this was the first time we have ever locked through with a tug boat.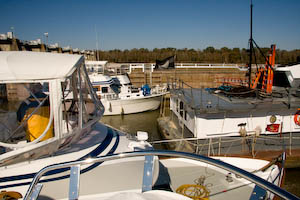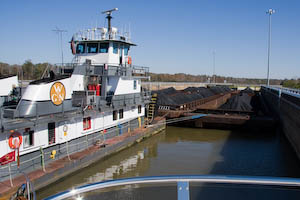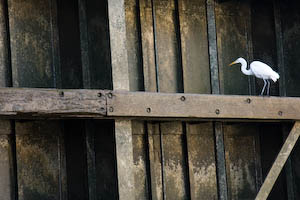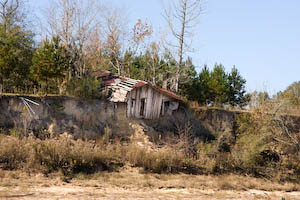 We dropped anchor early at the Lock One anchorage around 2 PM, 100 river miles north of Mobile Bay.