Overnighter to Little Harbor
We left White Sound, on Elbow Cay, for an overnight trip to Little Harbor (the southernmost inhabited spot on the Sea of Abaco) early this morning. the sunrise lit our way out of the harbor and into the calm waters until a beautiful, sunny day emerged and the sky was clear blue.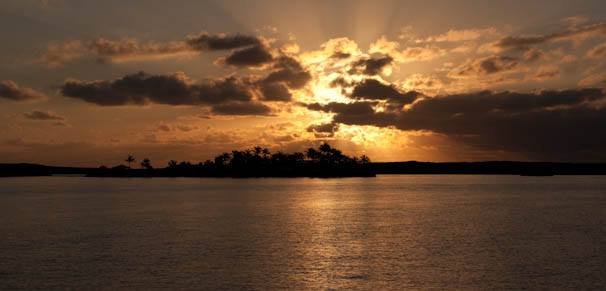 When we arrived in the harbor there were just a few boats. By evening most of the mooring balls were taken.