Little Cedar Mountain Anchorage
We left Goose Pond Marina in a seven boat caravan heading to and through the Nick-A-Jack Lock to a secluded cove where most of us rafted together for the night.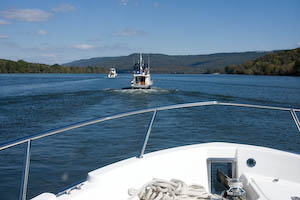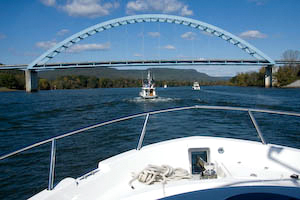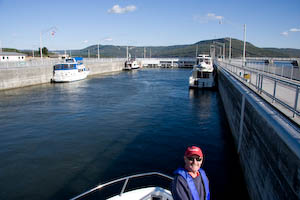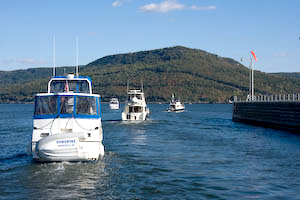 This cove, Little Cedar Mountain, provided a rock cliff on the side of the mountain and served as a backdrop for a relaxing evening. We quietly watched the sun set on the bow of Bella Luna's boat as well as being their guest for a North Carolina Crab Cake dinner.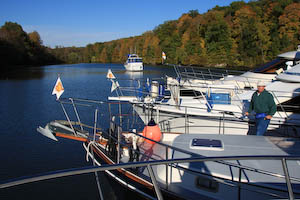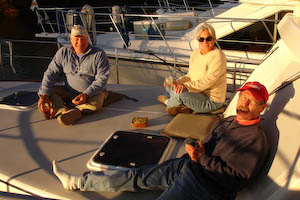 The morning brought us flying turkeys and a heavy bank of fog to enjoy as the early sun burned it off early so that we could enjoy a clean blue skied journey through the Tennessee Gorge.